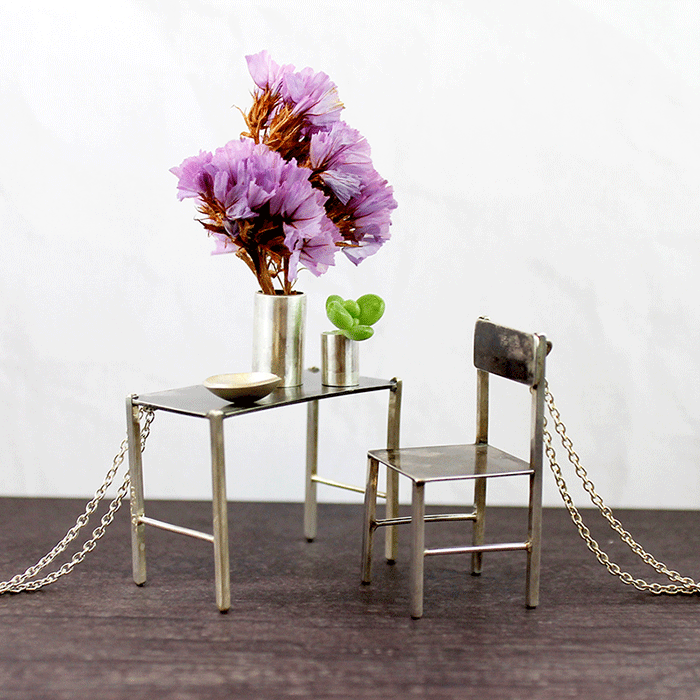 The Miniatures Collection began with a single chair. Working as a Resident Artist at the Sturt Contemporary Craft Centre in 2011, I would watch the woodwork students building their wooden chairs, and was fascinated by the simplistic style and structure of the furniture, motivating me to appropriate the design into my jewellery collection.
Drawing inspiration from the form of classic school chairs I remember as a child, it was a greater challenge that I expected to construct the Chair Pendant. After tireless refining of the model, I created the Chair Pendant available today.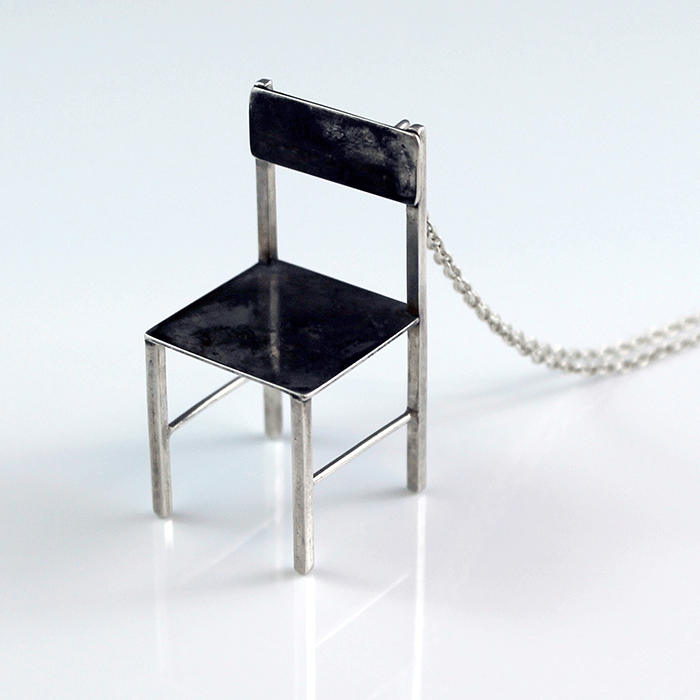 Since I designed the original pendant I always wanted to create a whole collection of Miniatures, but it was not until January this year that I began to construct a full range of furniture pieces that kept with the style and essence of the chair. I started with an accompanying table, and thus the Table Pendant was born.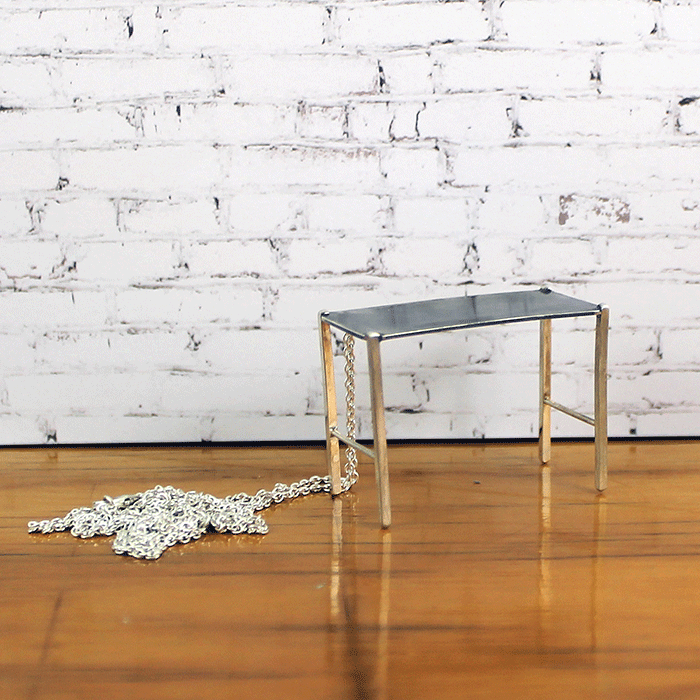 Whilst creating I focused on keeping detail and interest in the design, despite the large flat surfaces that are necessary for many of the pieces. I chose slim, geometric legs for the furniture to provide subtle intricacy to pieces.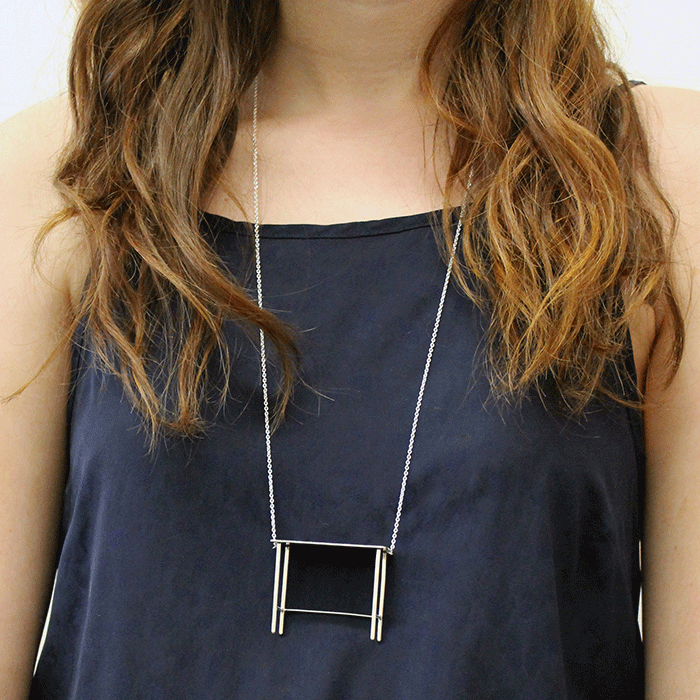 Within the collection I created the Ladder Pendant and Window Pendant. They are eye-catching due to their recognisable shape, yet lie close to the body making them a great everyday feature piece and a great talking point. I always get comments when i wear my Ladder Pendant as it is my new favourite.
Today the Miniatures Collection includes a stool, bookshelf, bench and step ladder. Their unique style aligns with the adventurous yet classic image of the brand and provides a touch of elegance and charm to any jewellery collection.