Make Mother's Day her favourite day of the year with A Silver Circle Design! Few of us know the origins of this holiday, but the concept began in ancient Greece and Rome with festivals for mother goddesses. The holiday then became associated with the Catholic Church and the dedication to Mother Mary. Although the holiday is now commercialised, it's an important reminder to appreciate and thank our mothers.
Whether your mum loves Elegant, Earthy, Funky or Quirky designs we've got her covered!
For the Elegant Mother who loves sleek lines and simple structures we recommend choosing a classic piece from our Domed or Textured Collections.
The Domed Patterned Earrings Medium ($90) are a great way to express simple elegance. The discs feature roller imprinted patterns, which catch the light bringing depth to the patterns and reflect a lustrous shine.
The Textured Small Pendant ($70) is another good option which uses a simple circle form to enhance the unique pattern created through the processes of reticulation. This process melts the top surface of the silver to create interesting bumps and lines that vary in severity and pattern every time. This piece is excellent for everyday wear.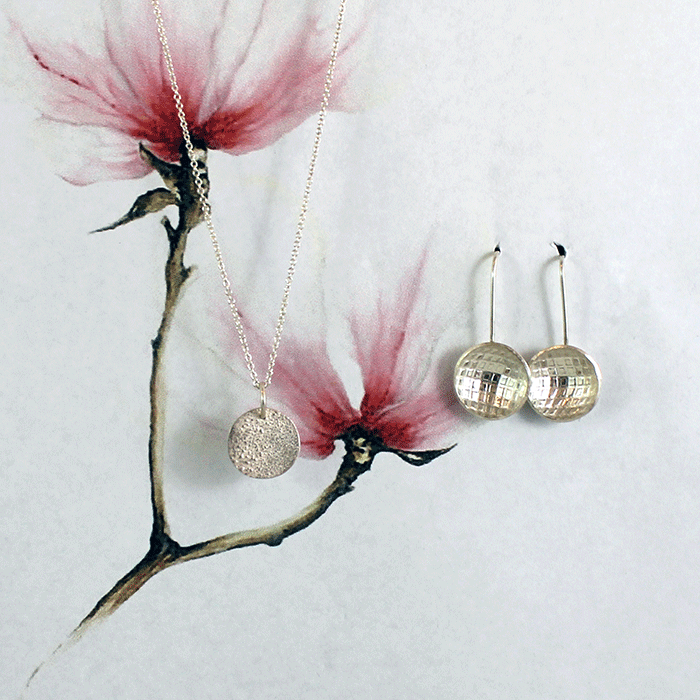 We recommend clean lines and warm tones for the Earthy Mum. Something from the Branch or Gold Reversible Collections would be perfect for a free-spirited mum who loves expressing herself with elegant natural pieces.
The Branch Earrings ($140) combine simplicity, warmth and texture. These earrings feature beautiful Red Gum branches that have a slight red colour over the dark brown base. These earrings are perfect for a mum that loves nature.
The Large Round Reversible Pendant ($100) represents unified balance through its circular shape and is made from a bonded metal which is one side Sterling Silver and one side 18ct Yellow Gold. The mix of these metals mean that the pendant is reversible and able to have gold one day, silver the next depending on your outfit.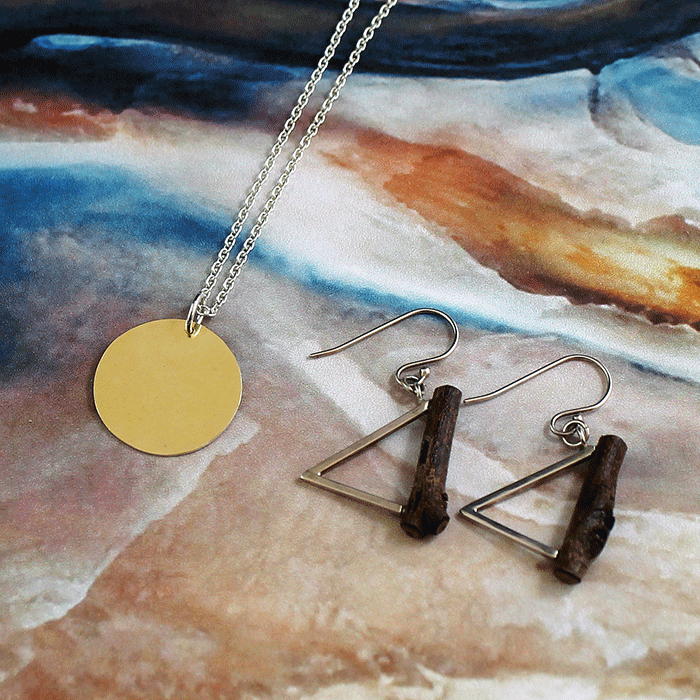 For the Funky Mum, we recommend vibrant colourful pieces. Help her add a pop of colour to her outfits with something from our Resin Collection or the Stone Bar Necklace.
The Resin Round Drop Earrings ($70) are perfect for adding some colour to any outfit. Made of solid sterling silver, these earrings feature a domed circular shape filled with a clear resin set with crumpled metal leaf giving a beautiful depth and shine to the piece. The earrings use Copper, Silver or Gold leaf in clear resin or covered with a vibrant translucent colour.
The Stone Bar Necklace is effortless elegance ($45). With a simple design and ultrafine closed cable chain, this necklace can be easily integrated into any jewellery collection or look. There are six options available, which can be worn together or own their own. Choose mum's favourite colour from Amazonite, Amethyst, Aquamarine, Citrine, Pearl, Red Carnelian.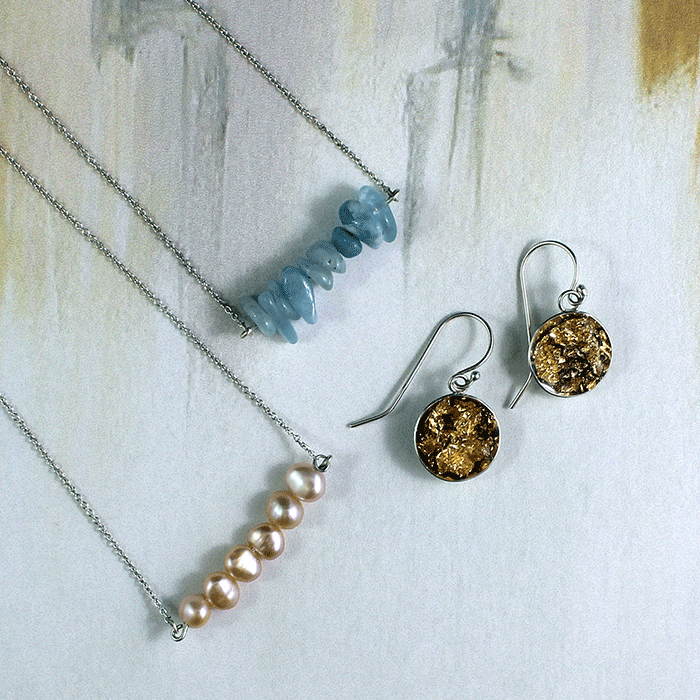 For the Quirky Mum, we recommend checking out our Miniatures and Figurine Collection for the perfect piece to suit her style. Both collections play with scale, which creates an elegant but interesting look.
The Chair Pendant ($300), which is made of solid sterling silver, is both a piece of sculpture and jewellery. The simple elements and clean lines make it a timeless piece. Designed to hang from the top left corner, this piece sits flat against the body, but on a slight angle.
The Oval Earrings with Figure ($165) are a playful addition to any outfit for a guaranteed talking piece. Made of solid sterling silver, these earrings feature small figurines within a larger oval shape.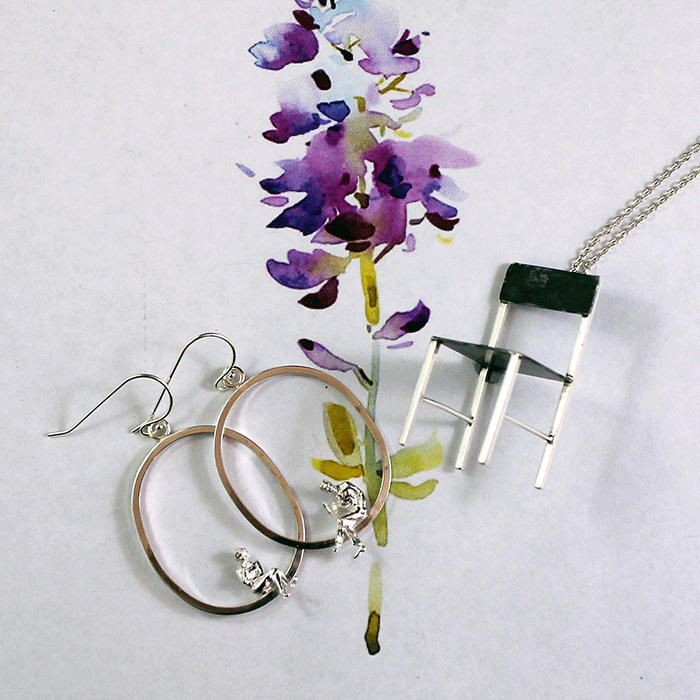 These are just a few suggestions but feel free to browse the site for some other great gift options for your mum. No matter what kind of mum you have, we hope that she has an amazing Mother's Day!