Celebrate Father's Day by giving Dad a heartfelt gift to complement his style. Our range of cufflinks and rings come in an array of forms which vary from refined to eclectic including the Computer Chip, Wood Carved, Resin and Textured collections.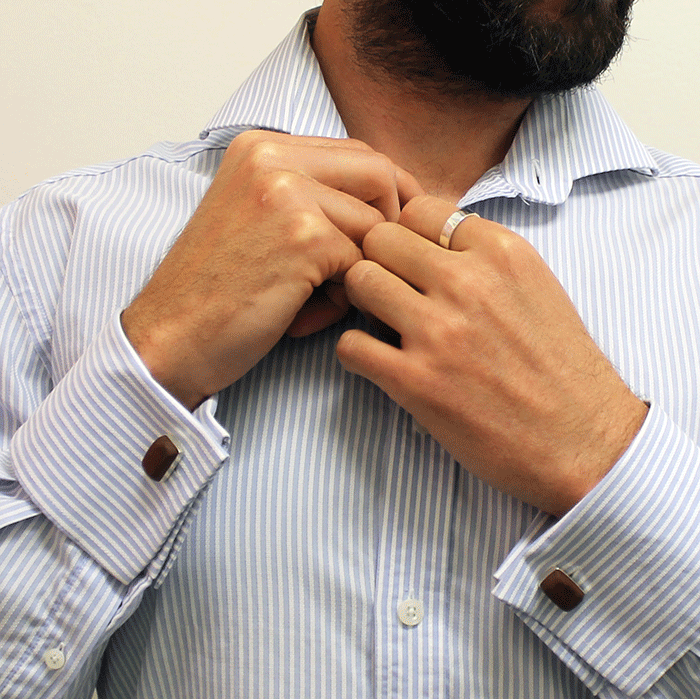 The Computer Chip and Wood Carved collections are especially close to our hearts this month as their up-cycled materiality has earned them a place in the forthcoming Artisan Markets. The Artisan Markets are held at the end of each season at the Coal Loader Centre for Sustainability in Waverton, so come say hello on Sunday the 29th August 9am – 3pm.
Any Dad interested in computers, re-used materials or who has an appreciation for detail will love the Computer Chip cufflink collection. The collection was created from re-purposed circuit boards which are not only aesthetically interesting but conceptually engaging. The cufflinks' conceptual integrity is established through their subtle homage to the value of waste in the advent of sustainable design.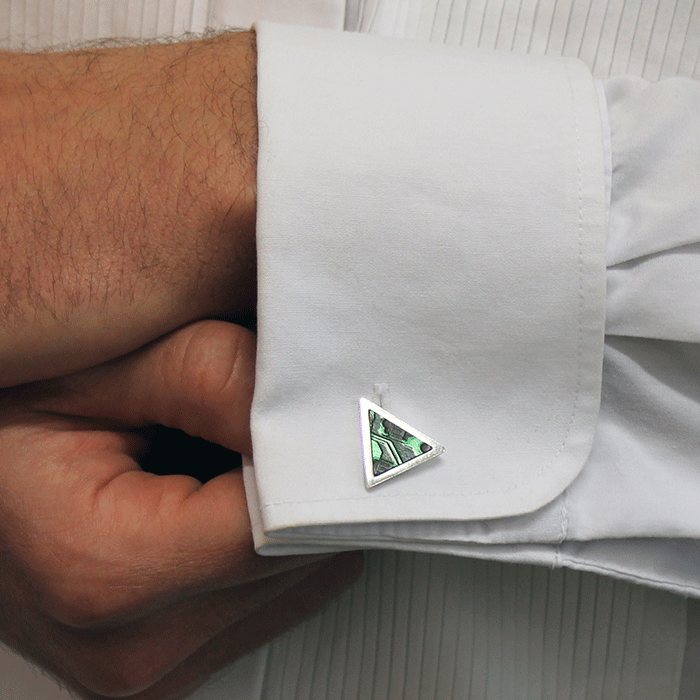 Similarly, the Wood Carved collection was created from up-cycled off-cuts from wood-workers. What was deemed too small for furniture use was the perfect size for jewellery. The collection consists mostly of Jarrah wood which is native Australian with hints of Myrtle Beech. The collection has charm in its juxtaposition of the warm red wood with the sheen of the polished sterling silver.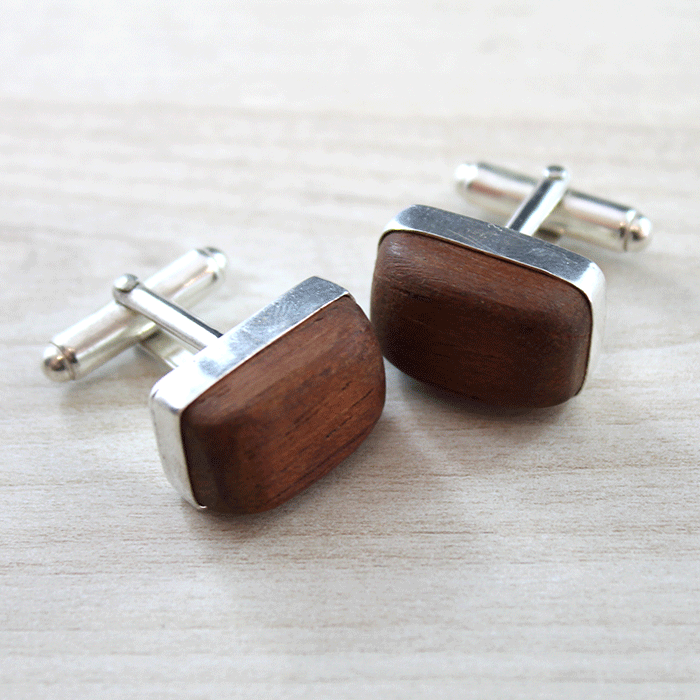 The striking nature of gem colours in the Resin Collection is beautifully balanced with their sterling silver structure. They are the perfect accessory when trying to enhance an outfit through their subtle pop of colour.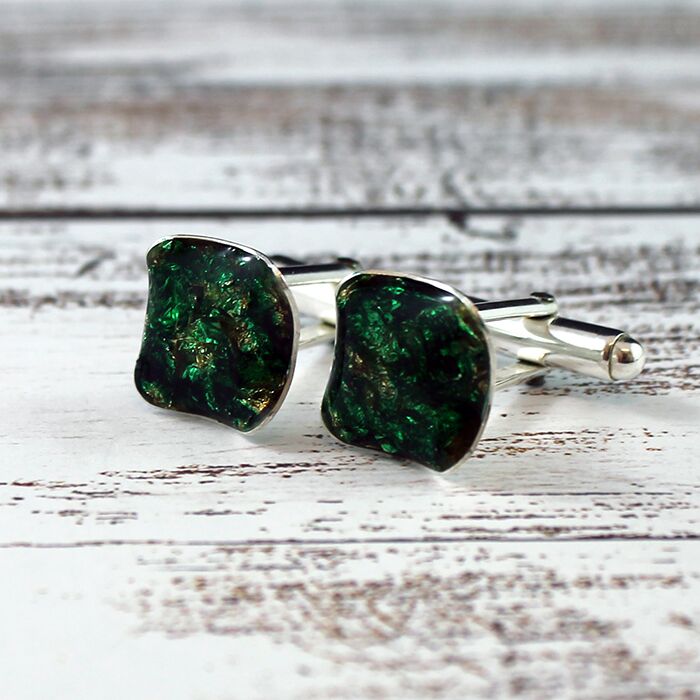 The Textured Collection is classic and refined in style and is an easy addition to dad's wardrobe. The simple circle form enhances the unique pattern created through the process of reticulation. This process creates intricate tiny bumps and indents on the surface of the pieces, making each piece unique.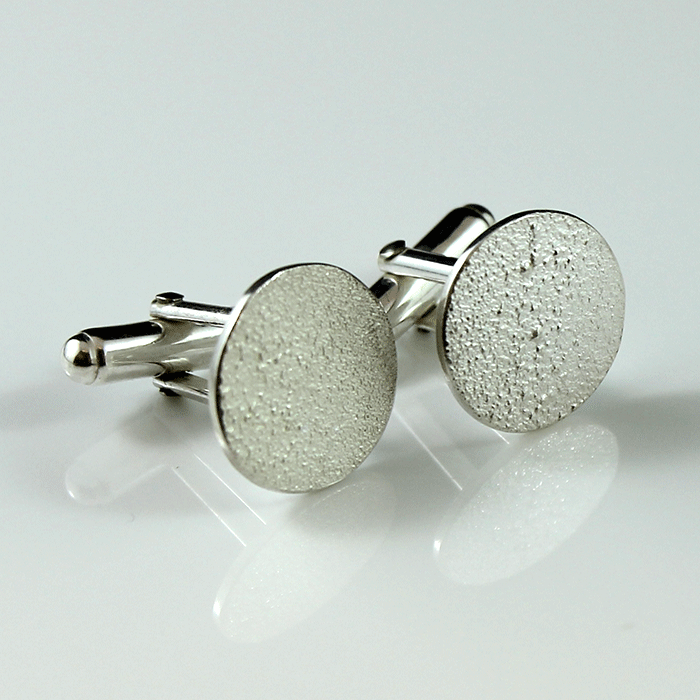 Men's rings have become increasingly popular over the past couple of years through their integration into fashionable men's style. Boost Dad's fashion by gifting him the Hammered Ring Band, the indents and grooves on its surface bring a sense of style to every look.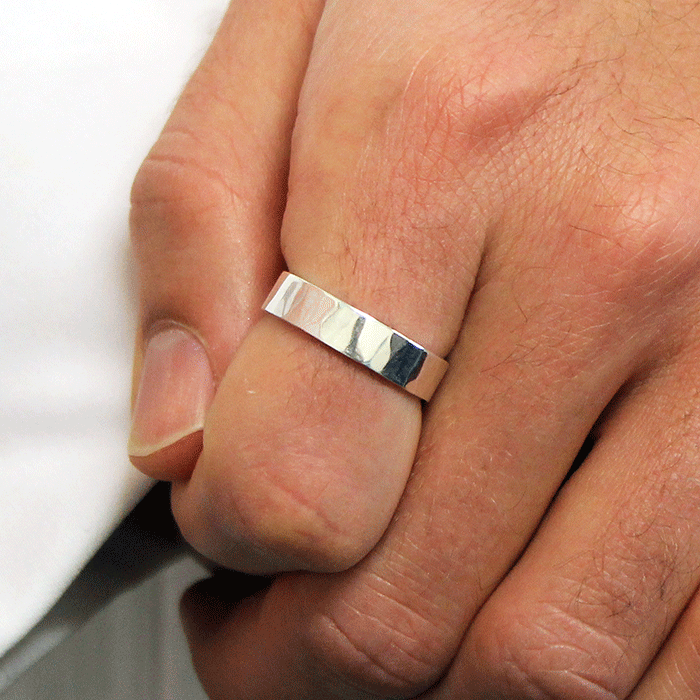 All the pieces can be ordered from the shop page so go check them out! We want to celebrate with you, so have created new and unique additions to the collection to celebrate Father's Day and male jewellery alike.