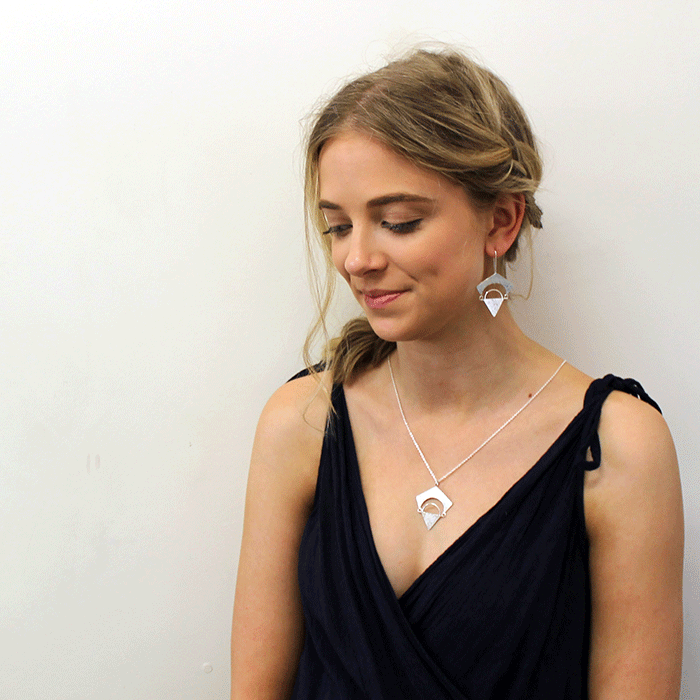 The Navajo Collection is inspired by the art, landscape and spiritual practices of the Native American Navajo tribe. The Navajo people have passed down unique art and craft practices for generations. Navajo women weave beautiful blankets with intricate designs in the shape of the sunsets and mountains of Southwest America.
The shapes featured in our collection are likewise crafted in the image of the distinct landscape where the Navajo people dwell. Furthermore, the unique movement of each piece is inspired by the strong currents of the Colorado River, which flows through the rugged desert landscape.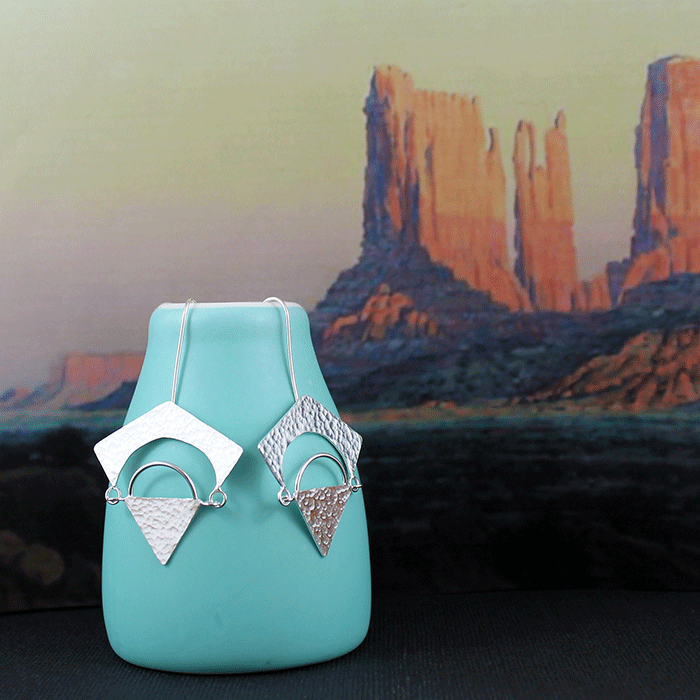 The collection is comprised of two Pendants and two pairs of Earrings handcrafted and each special in shape, texture and movement.
Navajo Diamond Earrings & Pendant
Exquisitely handcrafted from recycled silver, the Navajo Diamond Earrings & Pendant are conceptually inspired by the image of the sun setting over America's desert mountains. The details of their textured finishes are highlighted by the unique movement their design features.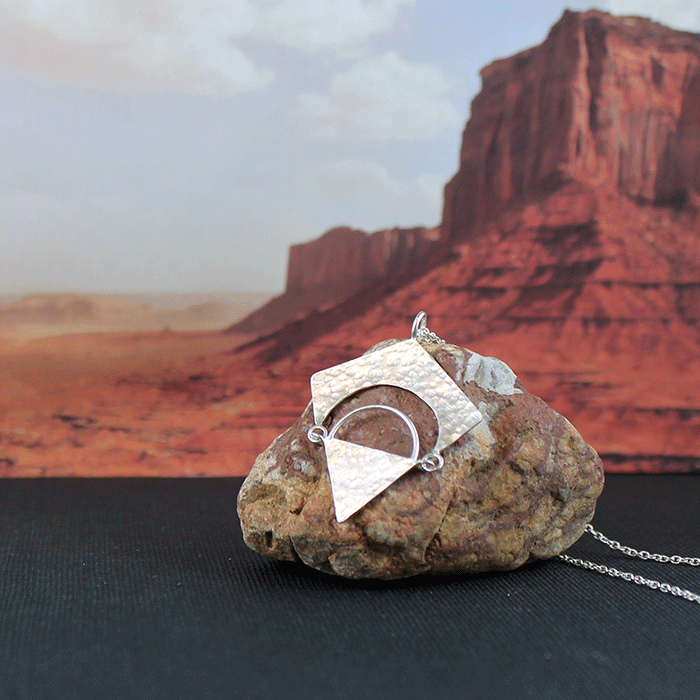 Bold yet delicate, the Navajo Diamond Earrings & Pendant are beautiful tributes to the culture of America's south-western tribes as well as the iconic terrain they reside in.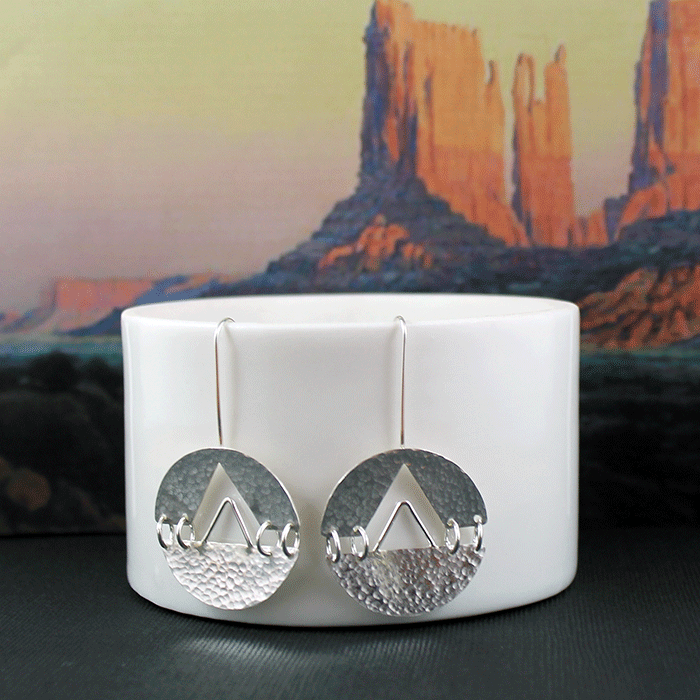 Navajo Circle Earrings & Pendant
Our Navajo Circle Earrings & Pendant are elegant statement pieces that, like their diamond shaped counterparts, feature influences from Navajo art and jewellery. The image these pieces portray the setting sun over a body of water with a single teepee at the centre.
These pieces' simple design are also reminiscent of the tribe's deep-felt spirituality. Navajo jewellery is believed to channel harmony, healing and spiritual energy to the wearer.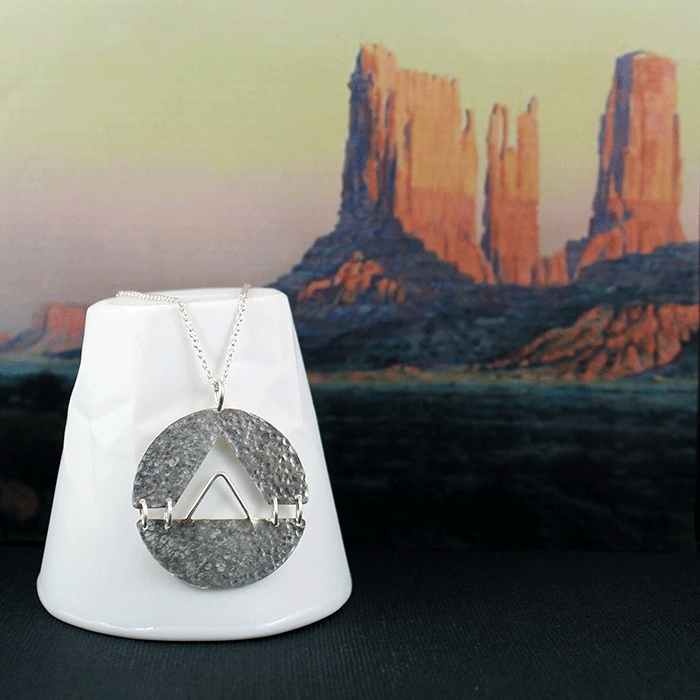 The Navajo Collection is highly conceptual and totally unique so be sure to get your hands on these amazing pieces. You can order through our online store or come see us at various markets around the place – keep an eye on our Instagram or Facebook pages for all the dates.