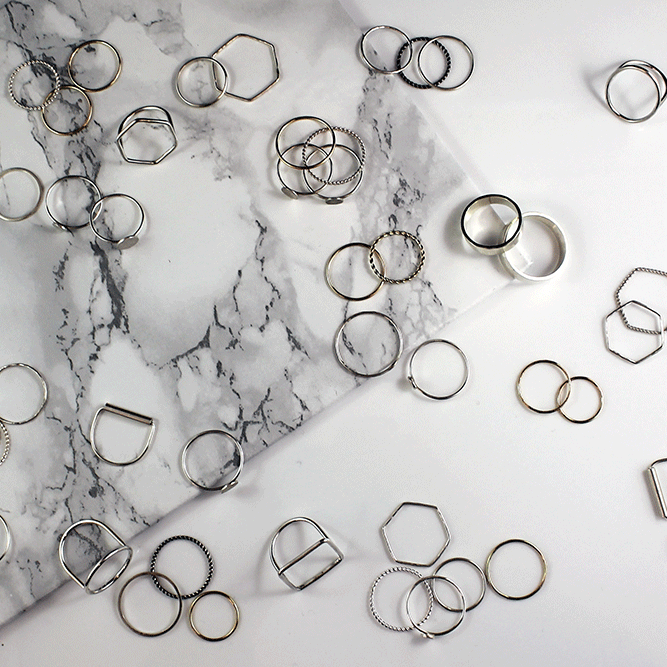 Choosing the right ring size is the first step to ensuring your ring collection complements your hands and look. We have a series of simple steps you can follow to pick the right ring to suit your size and style.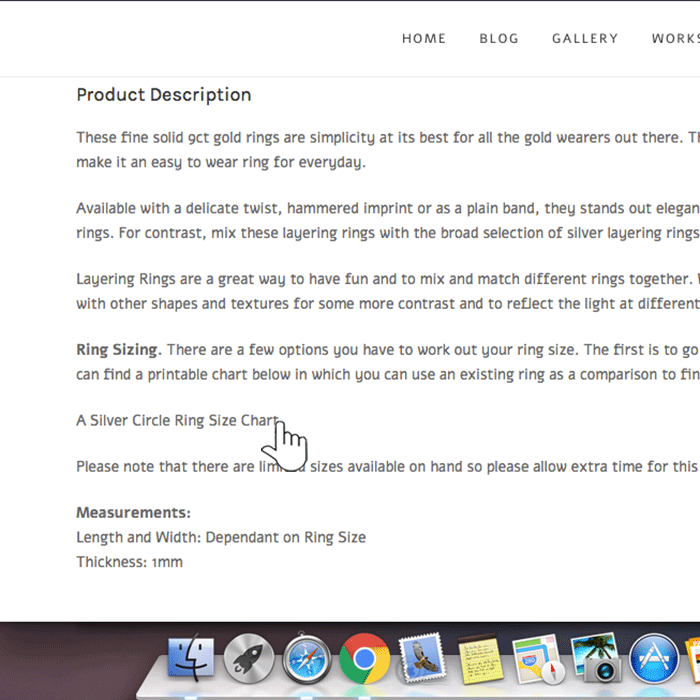 Our Ring Size Chart is available to download from our website and provides an appendix of alphabetically ordered ring sizes. The first step is to find a ring at home that fits your finger well. The band should fit snuggly below your knuckle, but easily slide off when pulled. Note that your left hand may not be the same size as your right hand.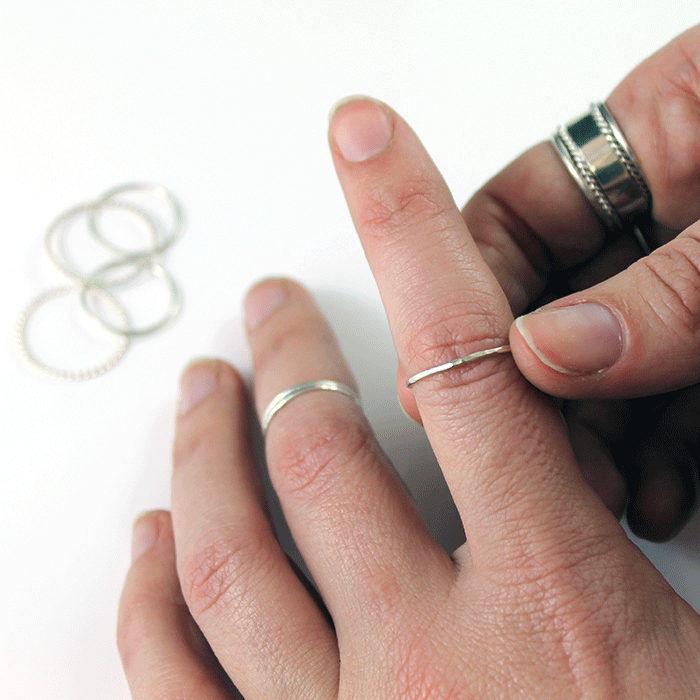 The next step is to print off the 'A Silver Circle Ring Size Chart'. Use the chart as a guide by placing the ring over each circle in an effort to match the inside edge of the ring with one of the circle sizes on the paper. Once you find the corresponding fit, use the accompanying letter measurement to order your ring.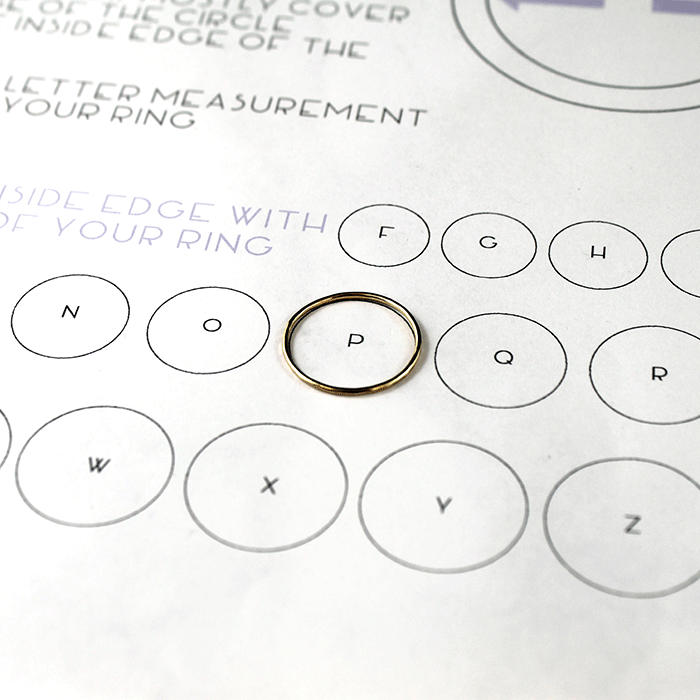 A Silver Circle has a range of ring collections to suit your style. Layering rings is a fun and stylish way to showcase your rings and accentuate statement pieces. Our Plain Rings, Flight Rings, Gold Plain Rings, Hexagon Plain Rings, Gold Hammered Rings, Square Rings, Hammered Rings, Half Round Rings, are all perfect simple rings for layering.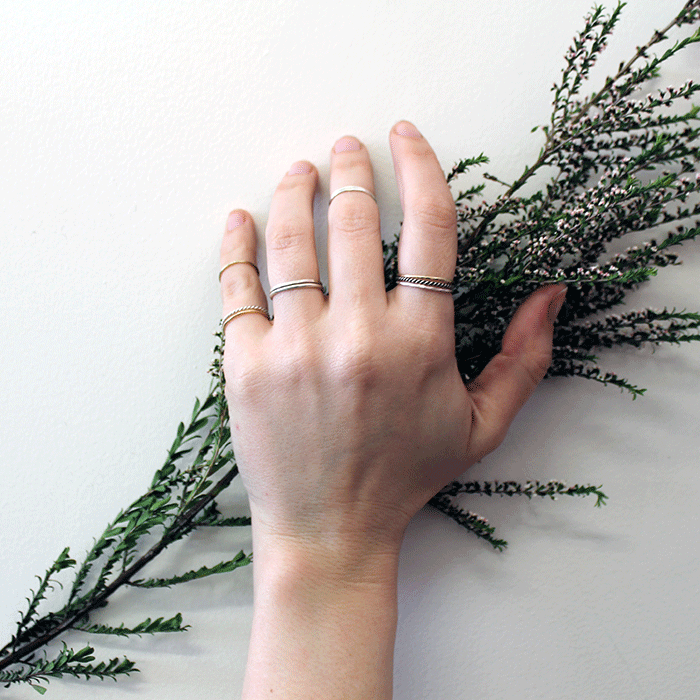 It's all about striking the perfect balance between textured and plainer rings. Experiment with different pieces to create the right look for you. You can go for a subtler style with just simple rings, or mix it up and create interest with some detailed rings like the Twisted Rings, Gold Twisted Rings, Textured Rings, Hexagon Twisted Rings or Black Twist Rings.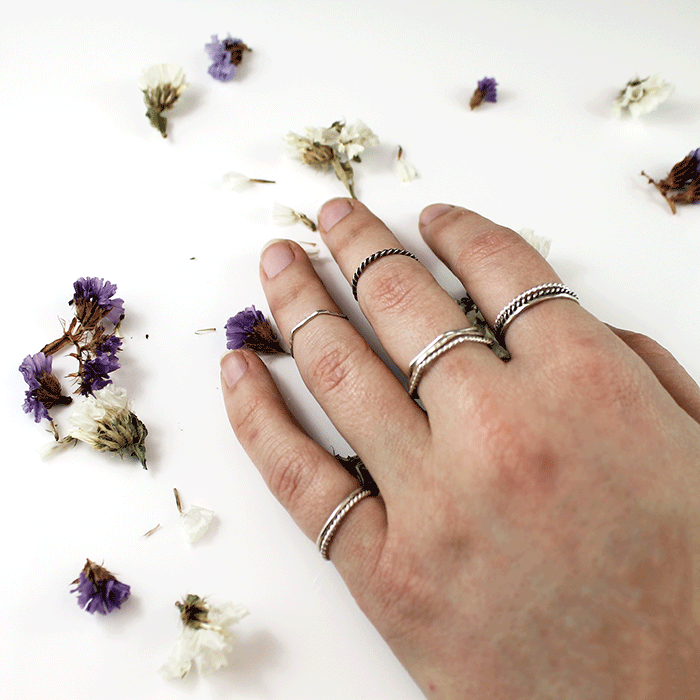 If you want to make your look more eye-catching, we recommend adding a statement ring to one finger. Giving the ring its own finger amongst other layered rings on the hand will elegantly accentuate its design. However, you can play with the look by pairing the statement rings with simpler rings as well. Striking statement rings are the Bar Ring, the Silver Triangle, Oval, Square or Hexagon Ring, the Roller Ring, the Computer Chip Ring, the Gold Circle Ring or the classic A Silver Circle Ring.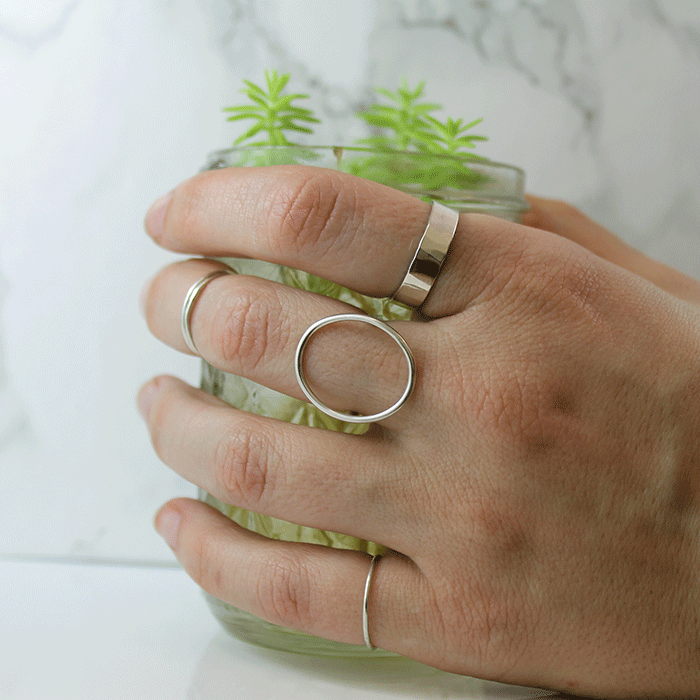 If you are looking for a more masculine ring check out our Hammered Ring. This launched on our website for Father's Day and has been very popular. With its thicker band and detailed grooves across its surface, it's is a stylish addition to any man's jewellery collection.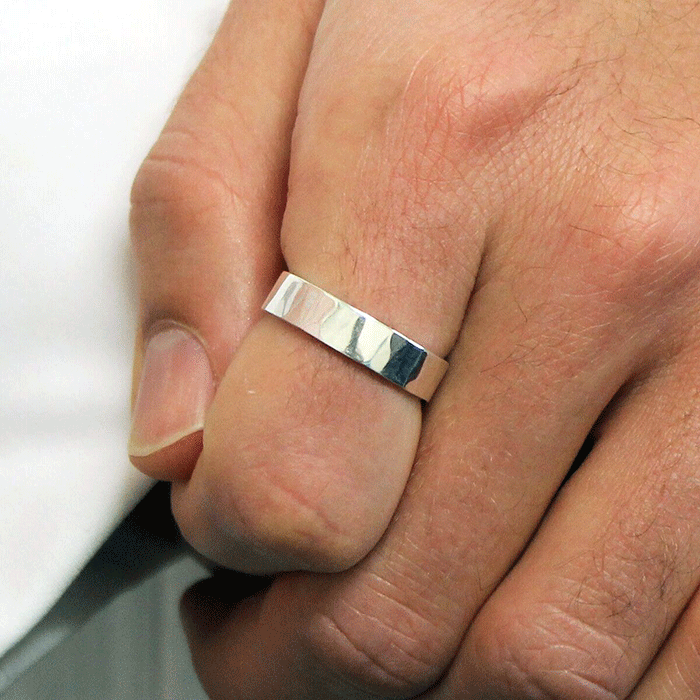 Choosing the right ring size and designs will boost your jewellery collection astonishingly. With these simple tips you will be able to order rings with ease and wear them in designs that emphasise their detail and accentuate your jewellery collection.
Choosing the right ring size and design to complement your hands is an easy way to boost your jewellery collection. By following our simple tips you will be able to order rings online with confidence and enhance your jewellery style.