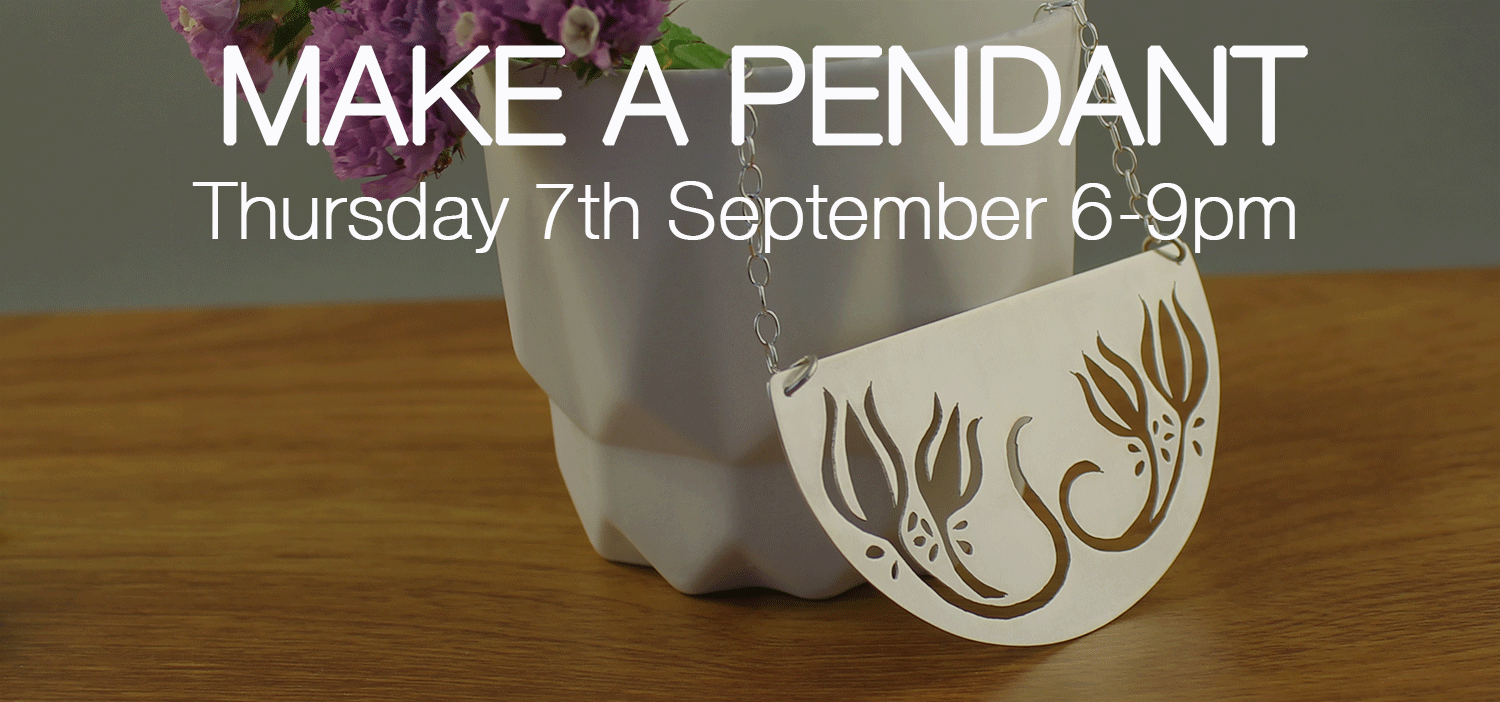 Join this relaxed and hands-on workshop and ignite your passion for jewellery making. Over a three-hour class you will learn how to saw pierce, file and polish. With patterned pendants you are able to make this piece as personal and unique as possible, as there are endless motifs and patterns you can choose to cut into the silver. In result, you will walk away with a completed hand crafted silver patterned pendant.
With endless design possibilities, people with prior experience you are welcome to attend this class to create a more advanced version of the pendant. Whether you are a beginner or have any prior experience, you will come out of this class feeling creative and accomplished.
This is a small class of with a maximum of 7 to ensure every student gets as much attention as they require.
Thursday December 1st
6pm-9pm
Studio 48, Level 1, 20-28 Carrington Road, Marrickville, 2204
Price: $75 per person.
SPECIAL: Bring a friend for $140 ($70 each)