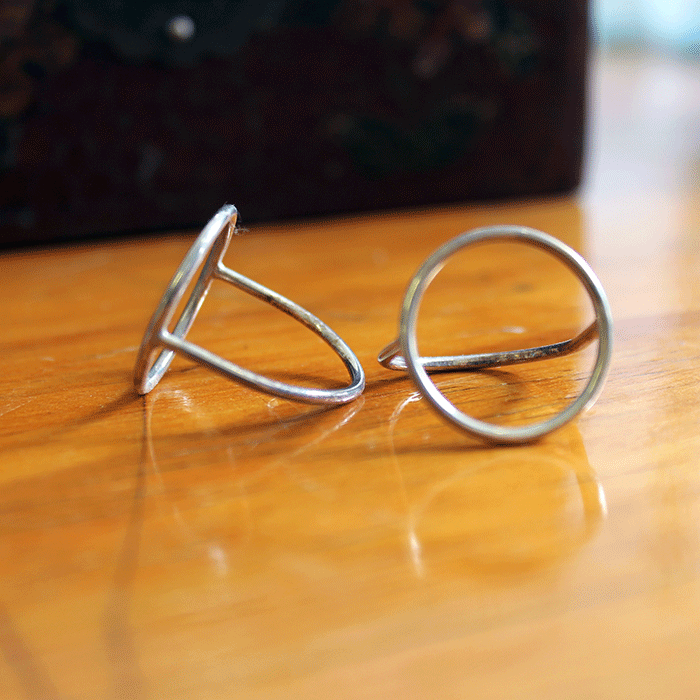 We all know that it can sometimes be hard to keep your jewellery in top condition. We've decided to help by providing you with some options to clean your pieces. We recommend several methods to preserve the finish of your jewellery – a silver cloth, silver dip, avoiding heat and properly storing items.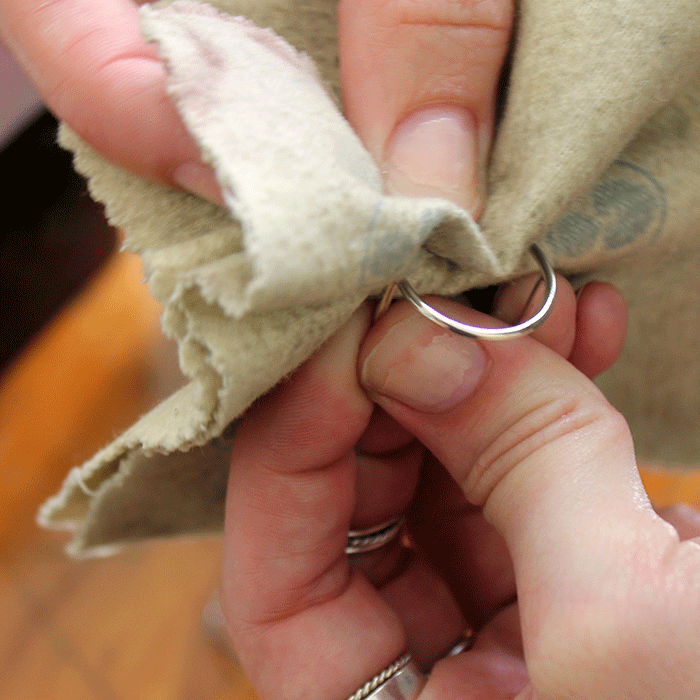 Silver Cloth is a fabric used to prevent tarnish on sterling silver items. Tarnish usually occurs when compounds in the atmosphere chemically react with the silver while jewellery items are in storage. The cloth is imprinted with jeweller's rouge – a fine polishing compound – and is safe to use on all items. You can even use a silver cloth to polish chains. The best way to use a silver cloth is to gently rub the piece of jewellery on the cloth using circular motions until the tarnish comes off. Don't worry if your silver cloth starts to discolour – it will continue to work until it is torn apart from wear. Make sure you don't wash them though as this can cause the cleaning compound to be washed off the fabric!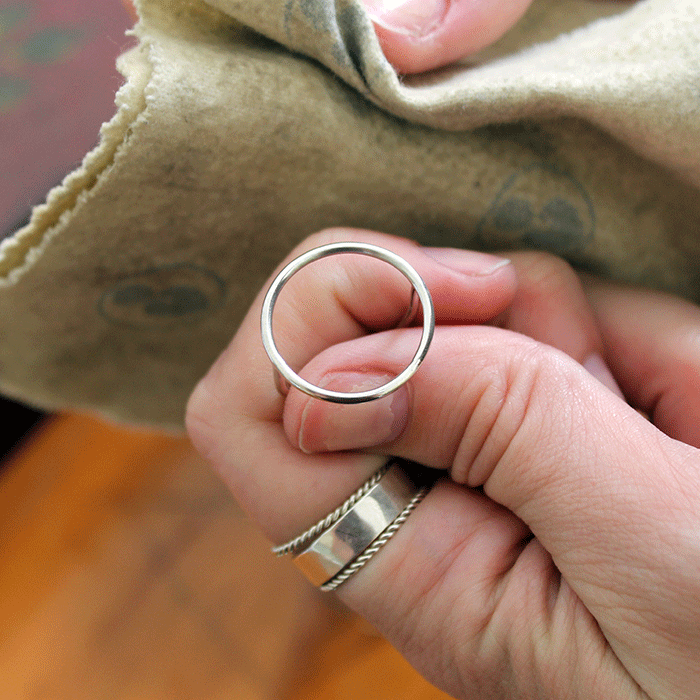 Some places to find a silver cloth would be a jewellery store like Prouds, or less effective versions may be found at supermarkets like Woolworths.
Silver Dip Some silver items are more difficult to clean and polish with a silver cloth because of their unique shapes or sizes. For those items, and chains, it's easiest to use silver dip. This process takes less than five minutes but is sure to make a huge different to the finish of your jewellery. To clean your items, you start by dipping or swabbing them with silver dip, rinse with soapy water and then dry with a soft cloth to regain the shine. Make sure to wash your hands thoroughly after use. To get an even better shine, use your silver cloth immediately after using silver dip.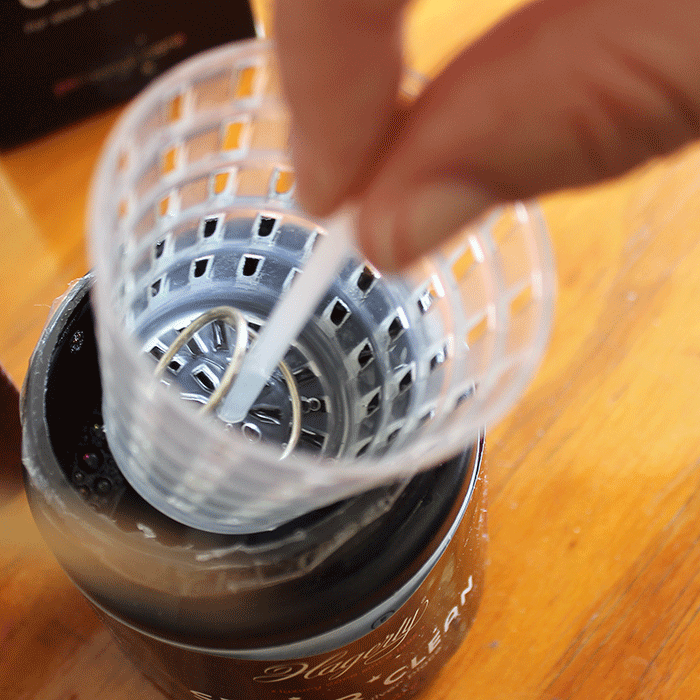 Some places to find a silver cloth would be a jewellery supplier or store like Prouds.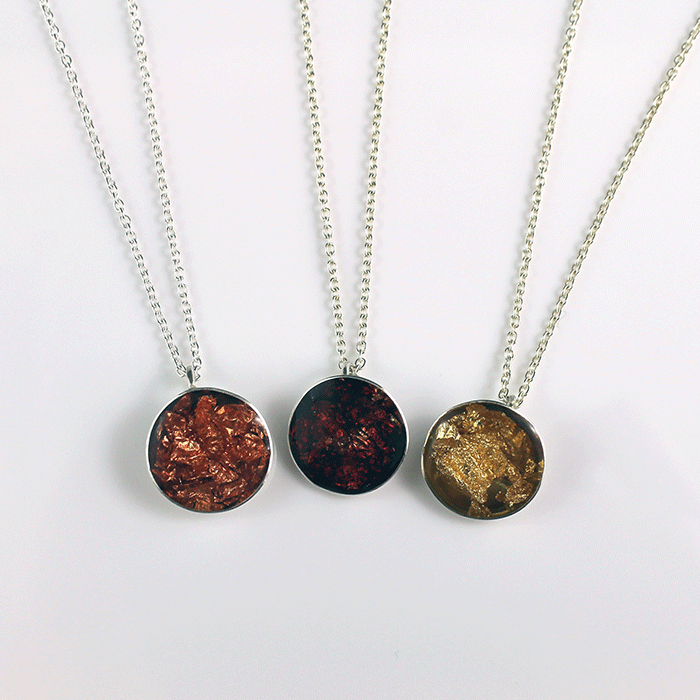 Avoiding Heat is most important for your resin pieces, like our Resin Pendants and Studs. Sunlight/heat over 40oC can cause the resin to expand and warp so make sure to keep the resin away from the heat to avoid damage.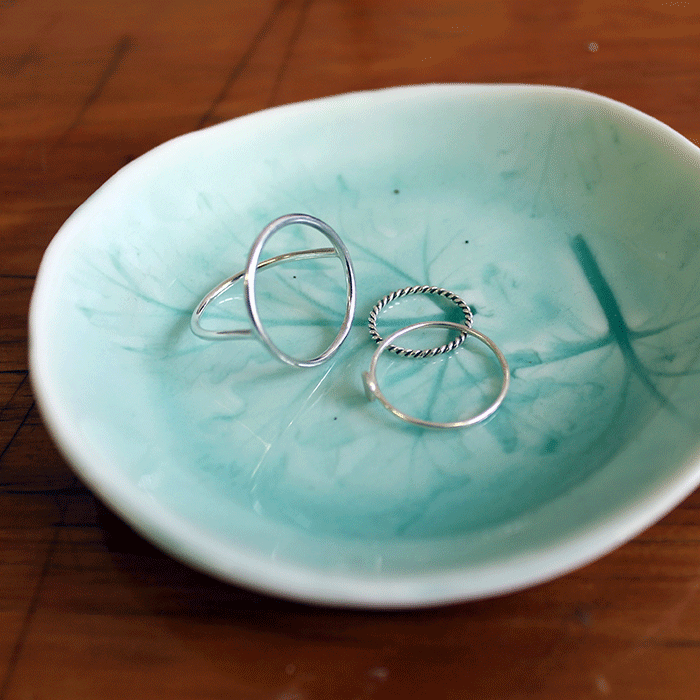 Storage While it's fine to store items that are regularly used in open containers for ease, it's best to store special occasion items that aren't worn often in closed containers. When you touch your jewellery the oil in your skin transfers to the items and can cause them to tarnish by reacting with the copper in sterling silver. Keep your items in a fabric-lined jewellery case to avoid tarnish from unnecessary touching of pieces and prevent scratches.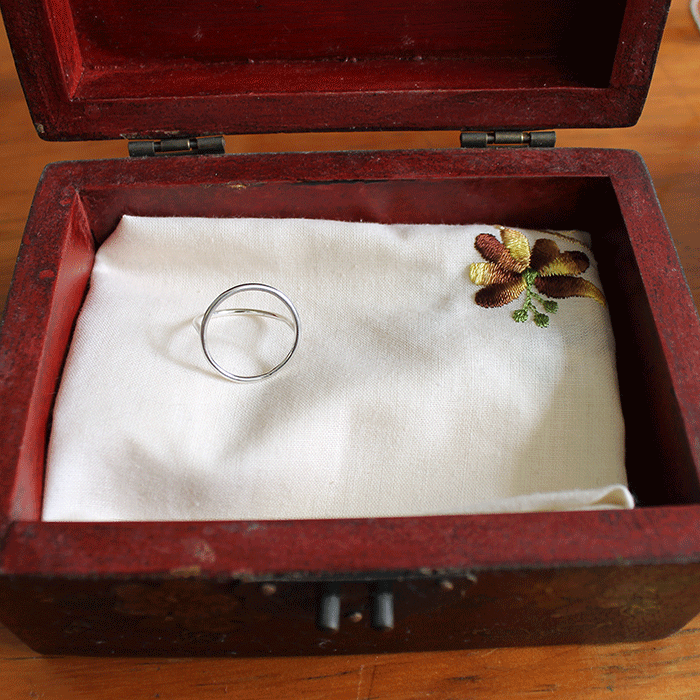 These methods can take a matter of minutes but will make a huge difference to the look of your items. We hope that you find some success in restoring the shine and colour of your pieces!