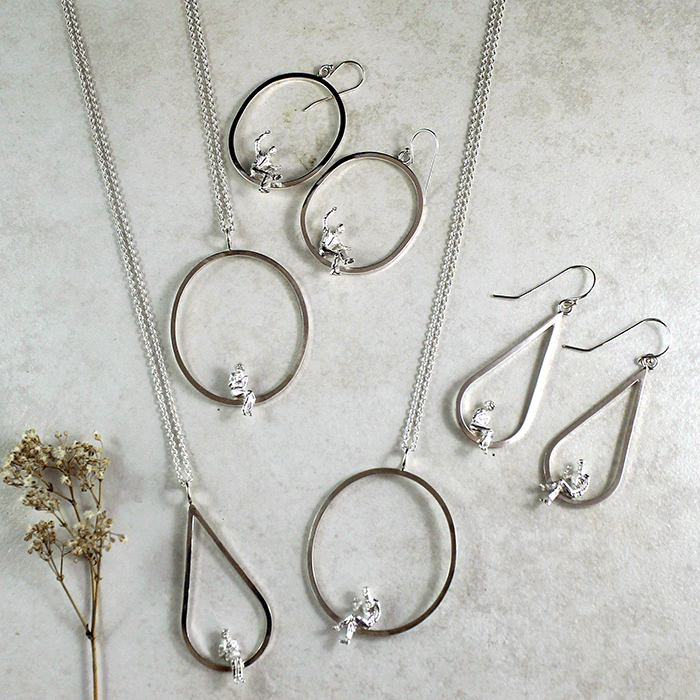 The Figure Collection is comprised of two pendants and two pairs of earrings. The pieces resemble miniature swings, with oval and teardrop outer forms containing seated small figures. The origins of The Figure Collection stem from a range of watercast brooches. The brooches featured the figures, in various poses and outfits, displaced on organic shapes. Corinne then transformed this idea when creating a commission for her best friend's wedding. She created a triangular pendant containing two figures arm in arm. The playful movement and clean lines of the triangle shape of the pendant interested her, inspiring this collection.
The Figure Collection features a playful contrast of geometric shapes and small figurines. The pendants and earrings from the collection, contain five figurines (each with their own personality). While Pensive Man sits deep in thought, Seated Woman appears more solemn within her teardrop outer and Waving Man the jovial of the characters, suspended waving at an unknown friend. This collection uses a simple form and delicate lines to accentuate the contrast between the figurines and the linear shapes containing them.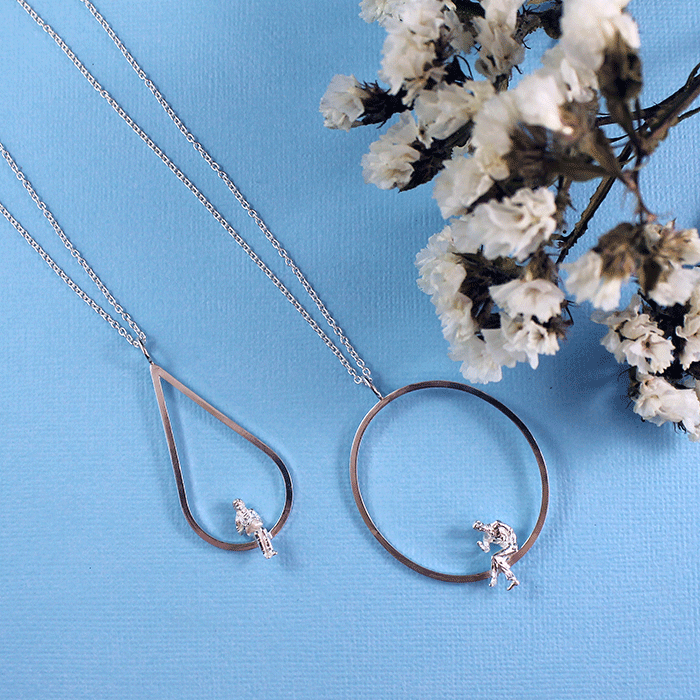 The pendants come in two shapes, Oval and Teardrop. They are whimsical pieces, with the oval or teardrop outer form containing small silver figurines. Reading Girl and Seated Man, two of the figure options available for the pendants, swing within the shapes. The pendants rely on contrast to accentuate the delicate shapes and movement. The subtle interplay between the textures of the geometric shape and the figure creates an elegant, yet eccentric finish.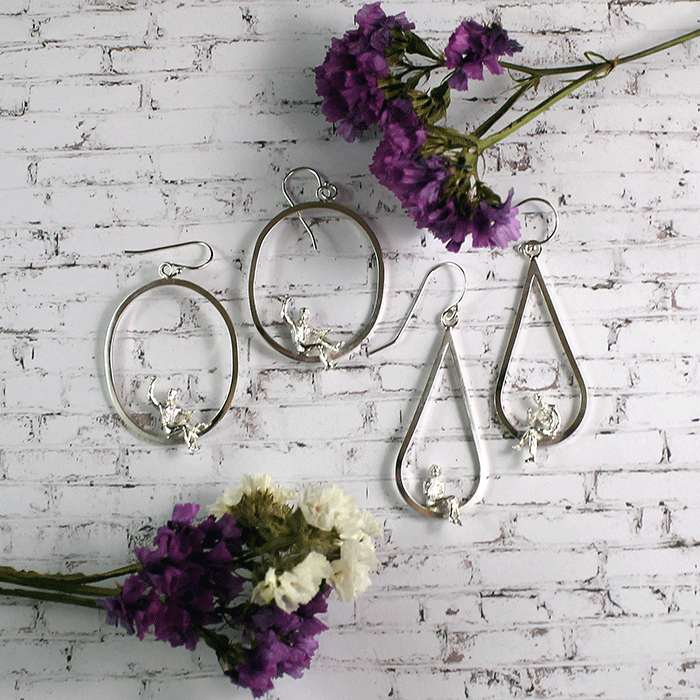 Similarly, the two shapes of the earrings emulate figures on swings and emphasise the personalities of the figures. A key feature of the earrings is the juxtaposition of scale between the figure and the outer shape. This contrast is a lively experimentation with form and movement, and builds upon the idea of contrast present in the collection.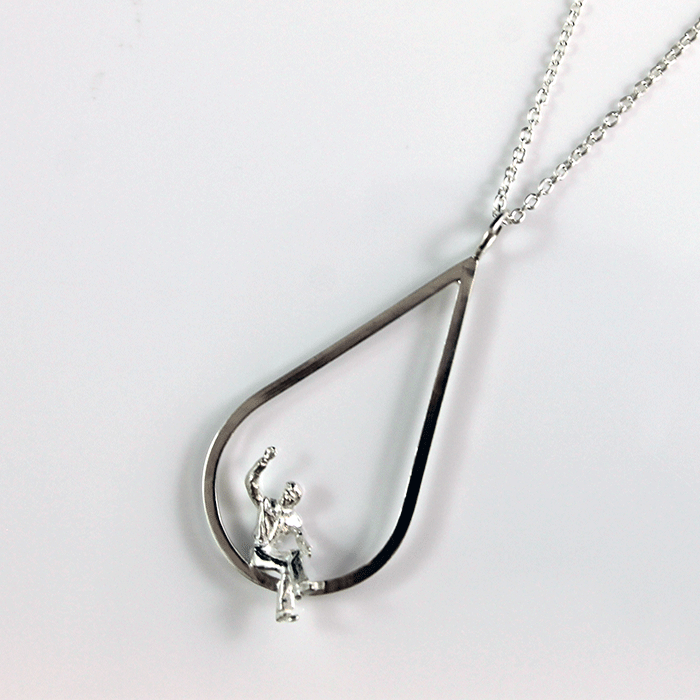 The Figure Collection is sure to be a talking piece, with the simple lines and elegant finish creating quirky pieces for all. Shop here.