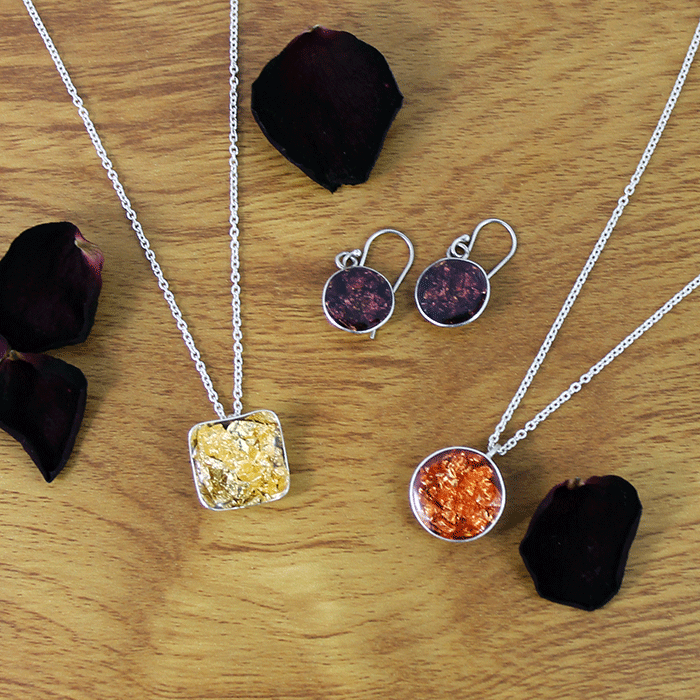 The Resin Collection that we all know and love today came from a long process of experimentation. The collection began with a different idea of using enamel paints to create colour in domed forms. The first form and shape that the resin was tested in were large round studs. Then came the small round studs, square studs and finally the triangular studs. Enamel was initially used for adding colour to the domed forms but its use was quickly replaced with resin to add more depth and shine to the prototypes. Corinne continued to experiment with the resin by adding found, natural and man-made objects, like flock (wool refuse) and paper to add texture to the pieces. She then found and began testing using silver, copper and gold leaf with the resin which focused the collection.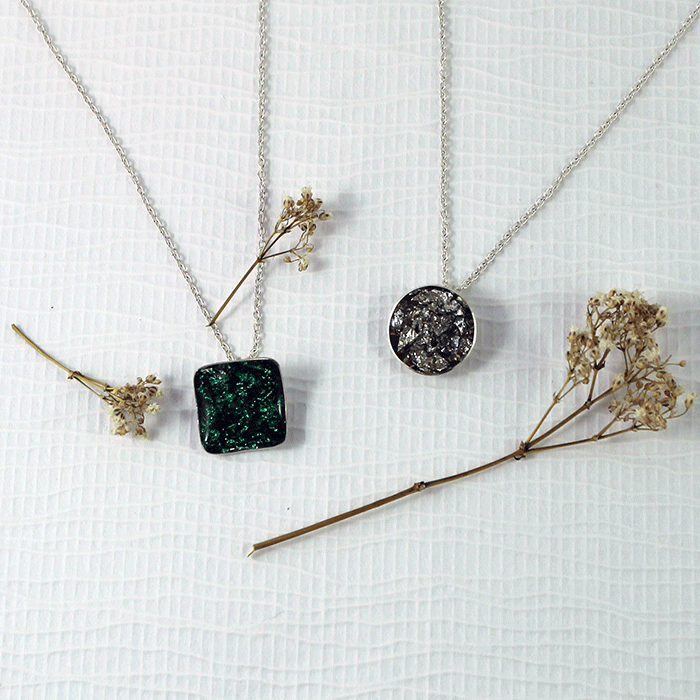 The studs were first created in about 20 different colours and were subsequently tested to choose the best 9 which are available today. These colours and shapes, excepting a few, were then adapted to pendants and drop earrings to broaden the collection. These exceptions were the triangular shape and paper fill options that are only available with the studs.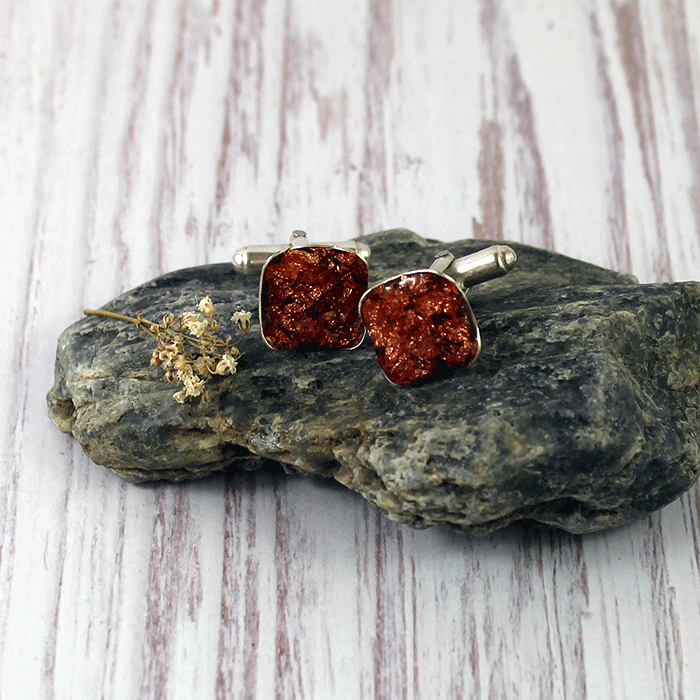 The resin drop earrings are made using the same process as the studs – filling a domed shape with a clear or dyed resin set with crumpled silver, gold or copper leaf. The use of metal leaf adds a beautiful depth and shine to the pieces, which are available in large and small round, and square. There are 7 colours to choose from for the drop earrings.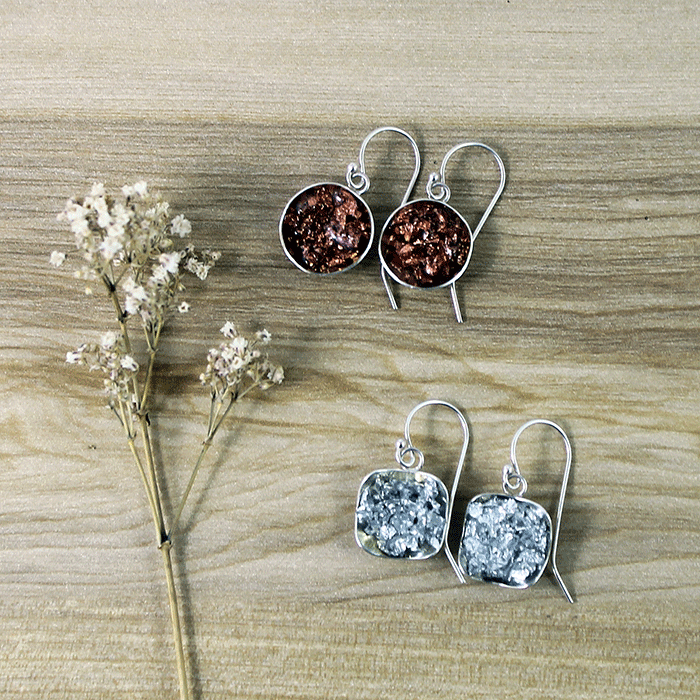 Similarly, the resin pendants are perfect for adding colour to any outfit. Mix and match the pendants with each other or with other necklaces to create a bright and elegant look. The pendant is available in 7 different colours.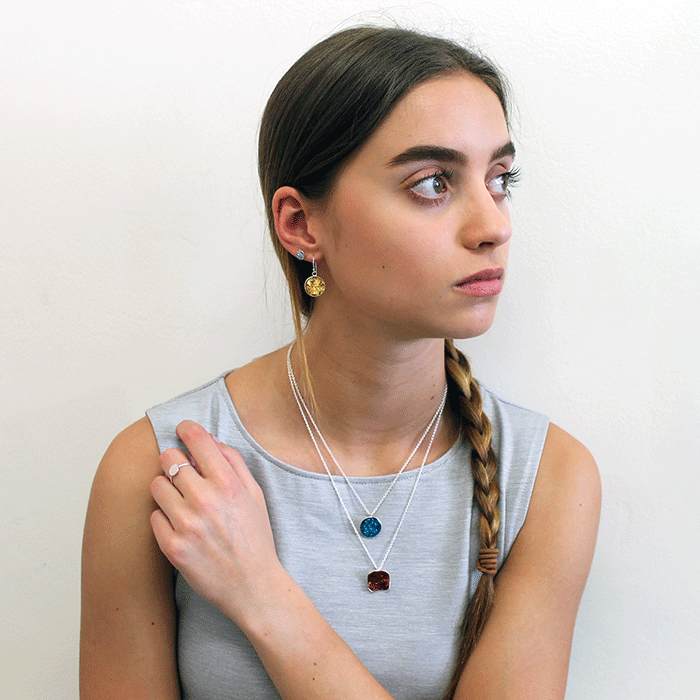 About a year after the creation of the pendants and drop earrings, the Resin Cufflinks were created. The Resin Cufflinks are also available in the same 7 colours as the drop earrings and pendants. Using simplicity in the form, the focus is all about the colour and shine housed within which creates depth and movement.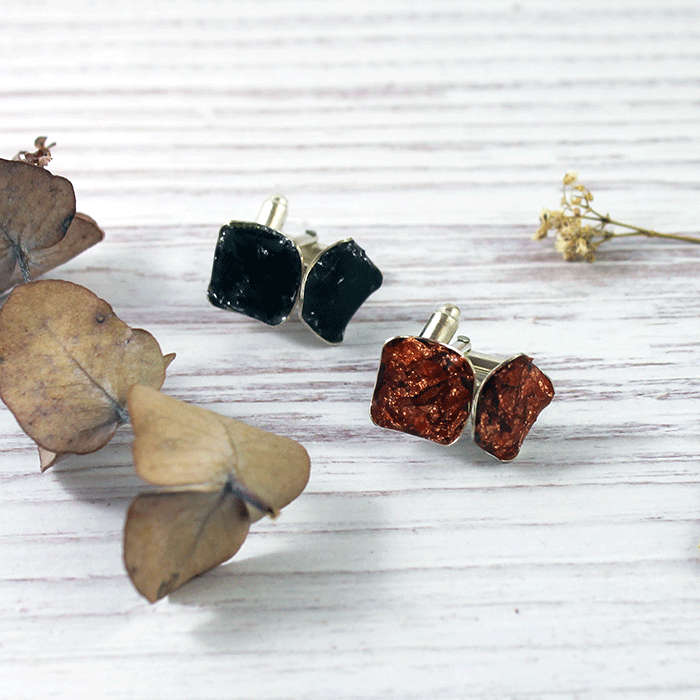 The latest addition to this collection is the black silver colour option which will be available in the studs, drop earrings, pendants and cufflinks. This design uses black dye in the resin and silver leaf for shine. The new colour option is sure to bring monochromatic tone and a delicate finish to any outfit.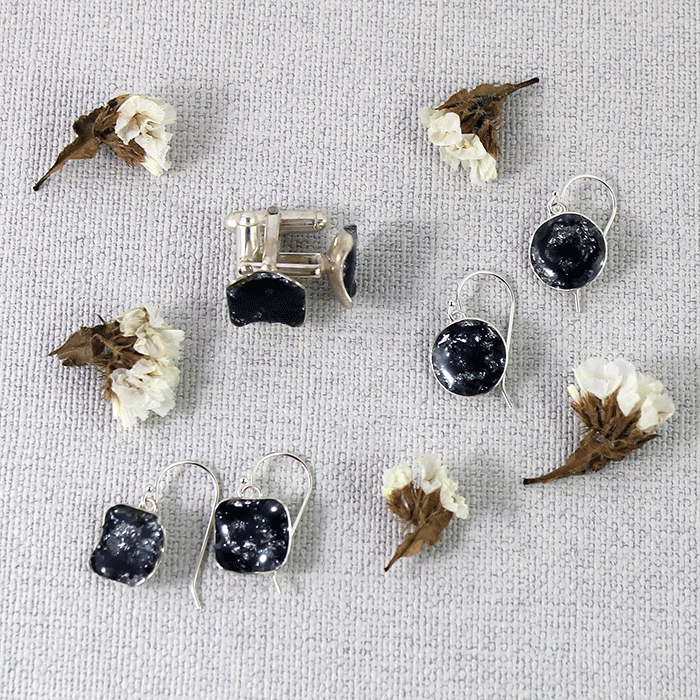 The Resin Collection has been on quite a journey to the where it is today. We hope you liked hearing the origins of the colourful collection that's now integral to A Silver Circle Design. Make sure to check out the new items in our online store!