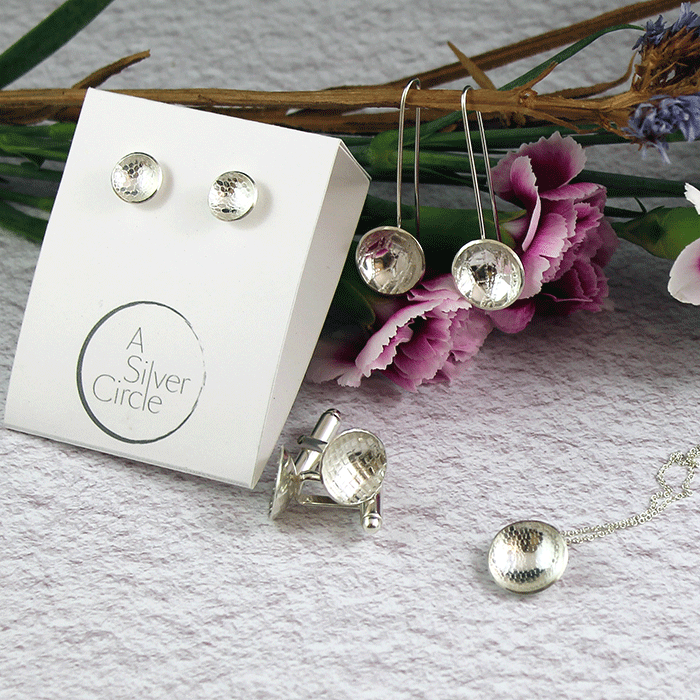 Now you can showcase your love for texture even more as we have added to the Domed Patterned Collection. Expanding on the range of simple and elegant earrings in Studs and Medium or Long drop earrings. We have introduced rings, cufflinks and pendants in the four patterns of matte, lace, mesh and thread.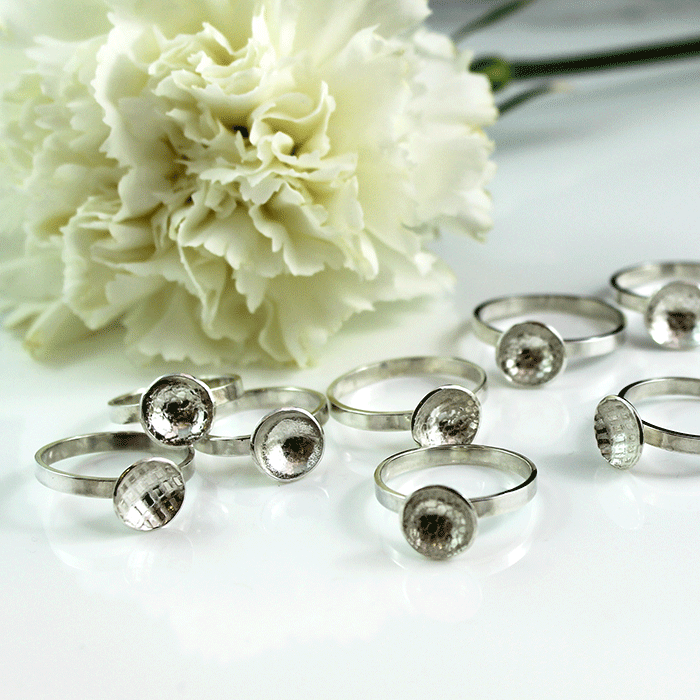 Exploring how different textures work on metal, we produce the collection using varying fabrics and papers to create interest and depth. Firstly the process begins when a small sheet of metal is taken and putting it through two heavy rollers we imprint the different textures onto the metal. Next the circle shape is cut out to form a small disc. Now we create the domed shape using a dapping block and punches the patterned metal is formed into the unique dome. The flat circle is placed into the block and using the punches and a hammer the rounded end of the punch forces the disc into a dome shape. Creating a dome helps in reflecting the light off the already light-catching pattern. Now the the dome is ready to be soldered to either a band for a ring or created into a necklace.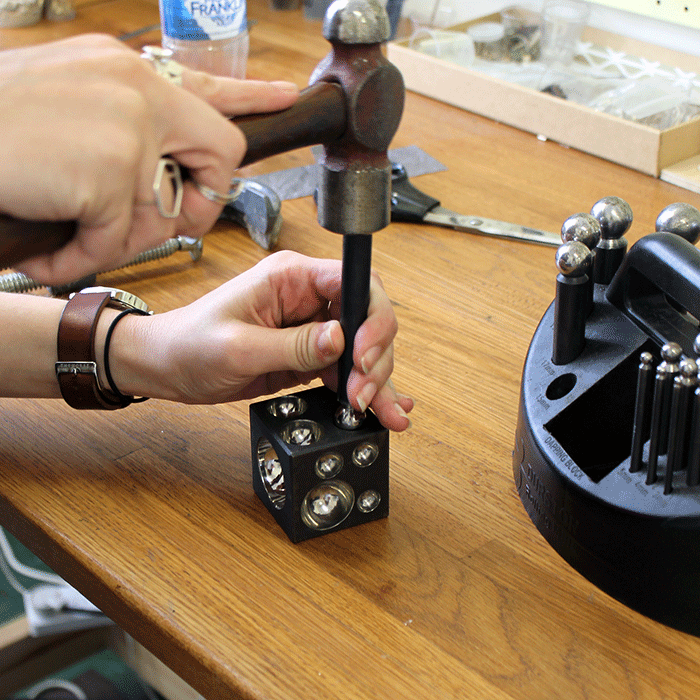 Each pattern in the collection is unique and no two products will be the same. Our matte finish is the more subtle texture in the range. When the metal is rolled with paper it creates a fine dimpled effect that is more delicate and smooth than our other patterns. Also a more intricate finish is the lace pattern, the fabric produces a small geometric effect on the metal that creates contrast between the lines where the lace was and the smooth shine of the unaffected metal. The thread finish is similar to the lace but a bolder pattern, the thread produces deeper lines and a more random assortment of larger shapes. Finally the mesh pattern beautifully reflects light through each tiny organised square of the finish.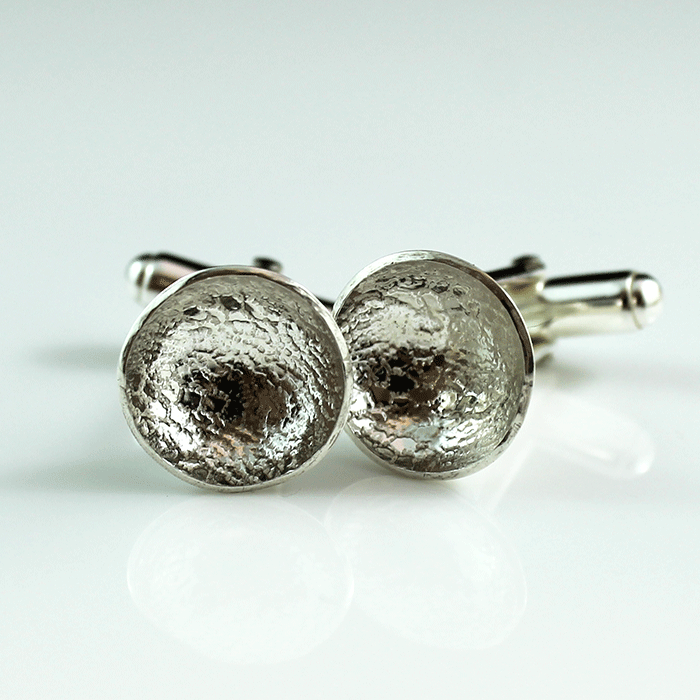 In order to offset the fine and intriguing patterns of this collection our new items are designed to highlight the textured domes. Our mens cufflink stands out as the dome shape allows it to sit out away from the shirt cuff, creating an interesting gap of space that is unlike any other cufflink we produce. The necklace features the patterned dome suspended on a small silver link chain.While our new rings support the domes on a simple, straight silver band. Both the necklace and rings are perfect for layering and stacking with our other jewellery. Wear them by themselves or pair the Domed Patterned Ring with either the Plain or Twisted Ring for more contrast in texture and shape.