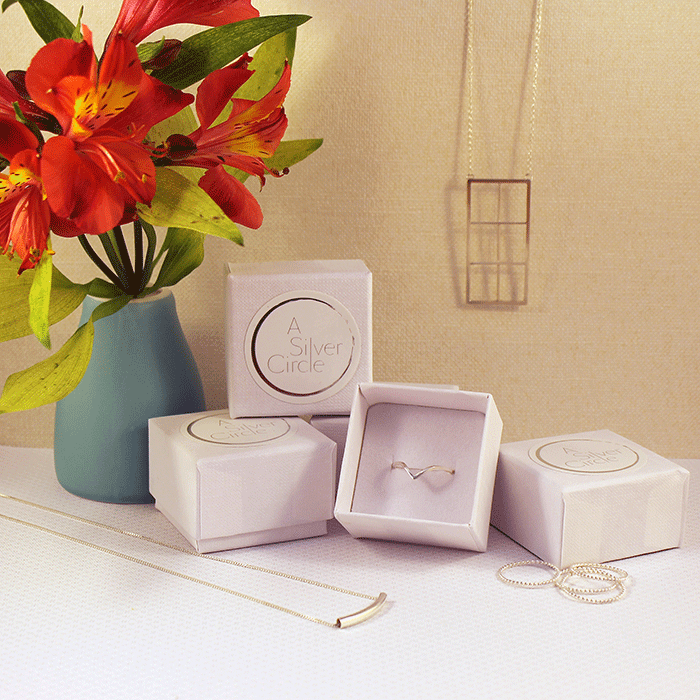 The gift giving season is fast approaching and no matter who you're finding a gift for, A Silver Circle has a piece for everyone. Our handmade jewellery is crafted from eco-friendly recycled sterling silver and is a unique and sustainable gift that everyone will love. Here is our guide to find the perfect gift for anyone on any budget.
GIFT SETS
For when one just isn't enough we've chosen some of our favourite sets to make it easy for you to find the perfect gift.
Rings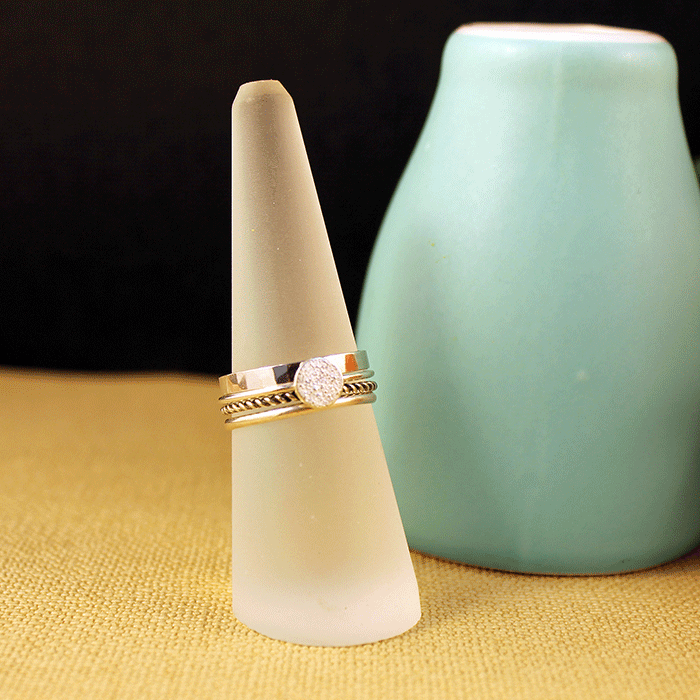 For those who love rings create a customised ring stack for them to express their personality by picking a variety of different textures, shapes and sizes. Here's some of our favourite rings for stacking! Featured here from top to bottom is the Thin Hammered Ring Band, Textured Ring Medium, Black Twist Ring and Half Round Ring.
Don't know the size?? Use our printable size chart on any of our ring product pages to find the perfect fit.
The Textured Collection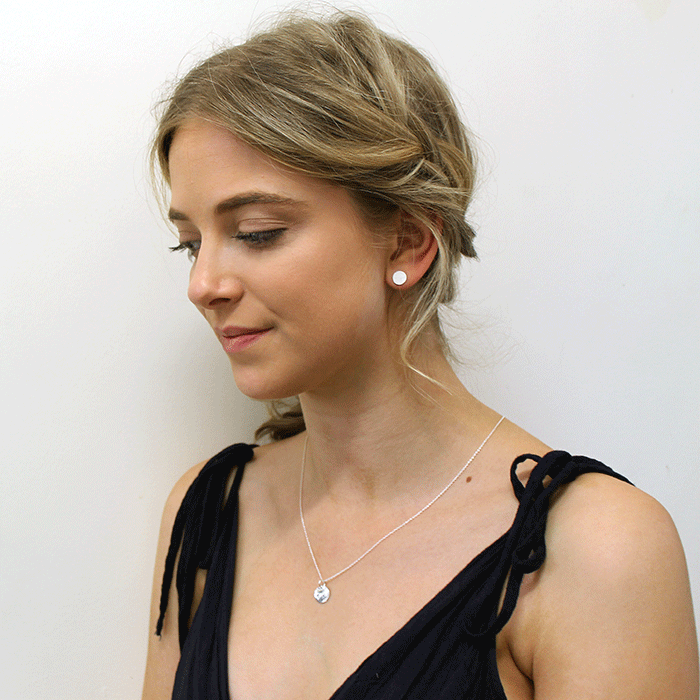 Our Textured Collection features some of our most popular pieces that you can use to create a unique and personal gift set. Including necklaces, earrings, rings and cufflinks there are plenty of pieces to choose from which all center around an interesting texture. Featured in this image is the Textured Studs in the Medium Size and the Textured Small Pendant.
.
AFFORDABLE GIFTS
We all have so many people to buy for at this time of year and as much as we would like to spend up a storm, it isn't always possible. The perfect gift that's unique, sustainable and beautiful doesn't have to blow your budget! We have plenty of options that are budget friendly, here are some great gift options for under $60.
Necklaces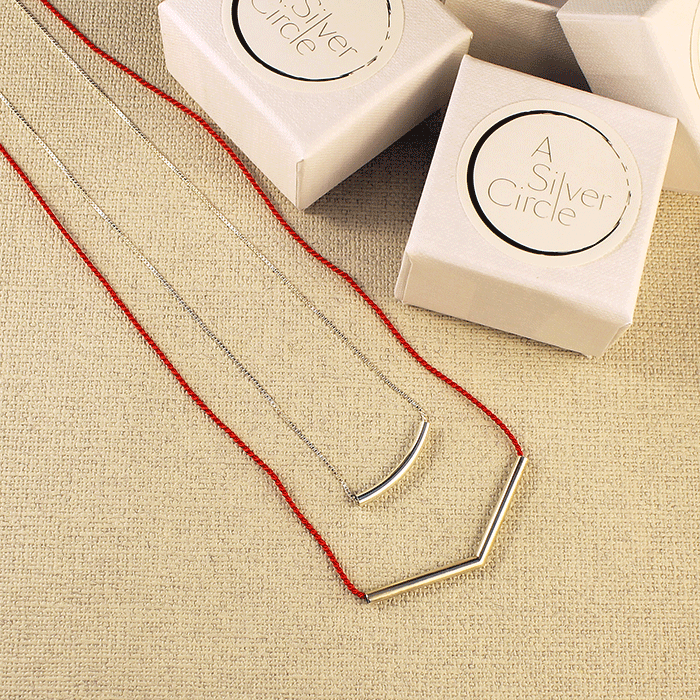 With a solid sterling silver fine box chain and a delicate curved silver piece the Curved Bar Necklace makes a simple yet beautiful gift. The Chevron Silver Necklace features the elegant shine of the sterling silver centre piece strung with a soft silk cord. With a range of colours and lengths, there are the perfect choice for your loved ones this Christmas.
Rings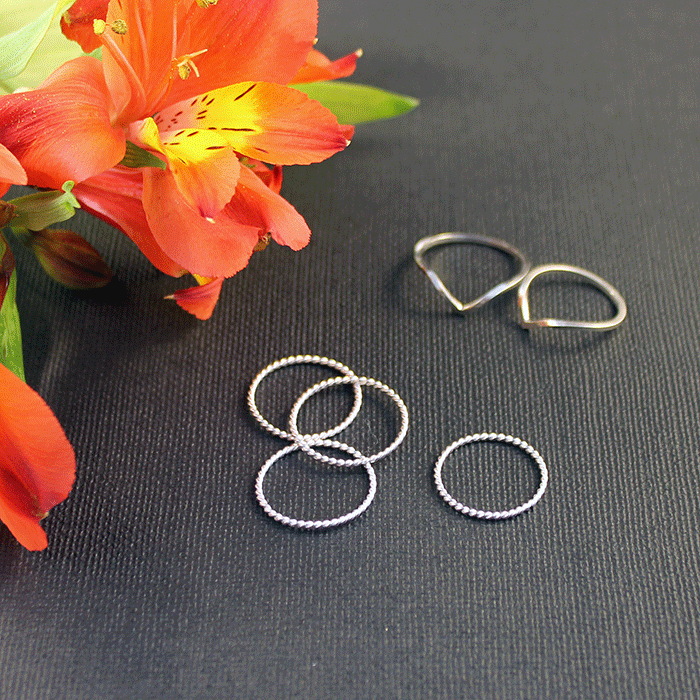 With a great selection or affordable rings, we are just featuring two of our best sellers. Both of these pieces can be stacked with other rings, multiples of the same or are beautiful on their own. The Flight Ring features an elegant V shaped dip at the front while the Twisted Ring adds texture and shine to any look.
Studs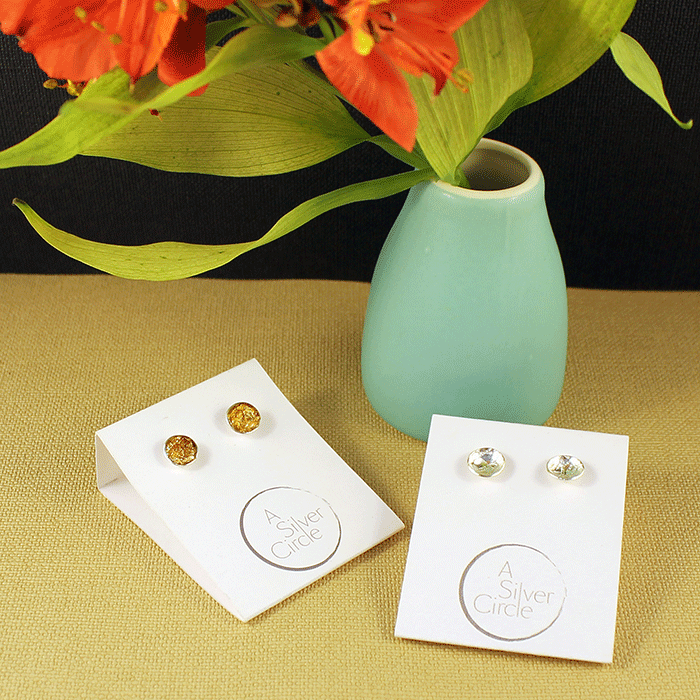 The Large Round Resin Studs are a classic piece that will never go out of style and are also very affordable with a great dash of colour and shine. The Domed Patterned Studs are for young or old and have a elegant shine for everyday.
TIMELESS GIFTS
All of our pieces have a classic aesthetic and are a great investment because they'll never go out of style. Here are some of our favourites that are a great investment for long after this Christmas.
Domed Patterned Collection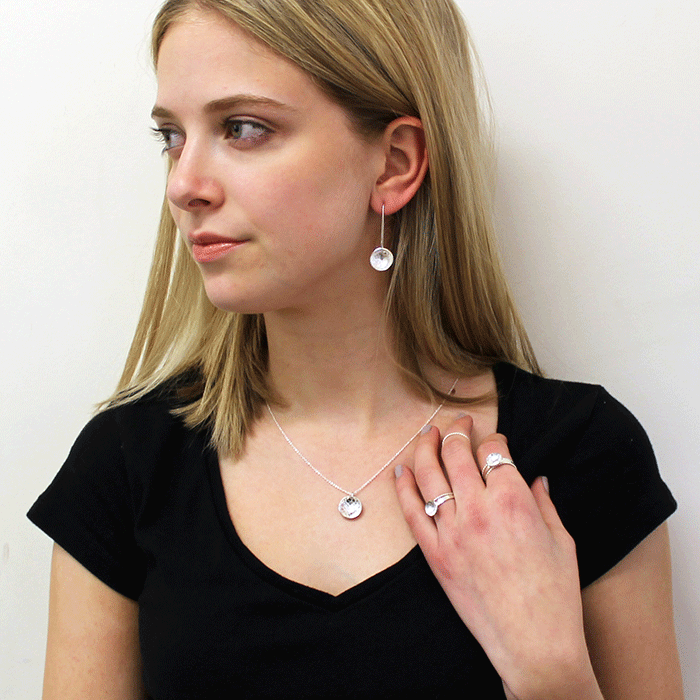 The Domed Patterned Collection exhibit elegance with a simple yet unique pattern and domed form which creates depth and captures and reflects light beautifully. The Domed Patterned Collection also feature studs, long and medium length drop earrings, cufflinks, pendants, rings and pin brooches.
Geometric Collection
The Geometric Collection embraces the negative space though the simplistic and clean cut shapes in every piece. The collection consists of Earrings, Rings, and Pendants, all of which come in various different shapes such as Circles, Hexagons, Triangles, Ovals and Squares. These pieces will create a point of difference, as there is nothing quite like these unique and subtle pieces.
QUIRKY GIFTS
If you're looking for a one of a kind present for a one of a kind person we have plenty of pieces that are a bit on the quirky side. Here are some of our more unique collections.
Figure Collection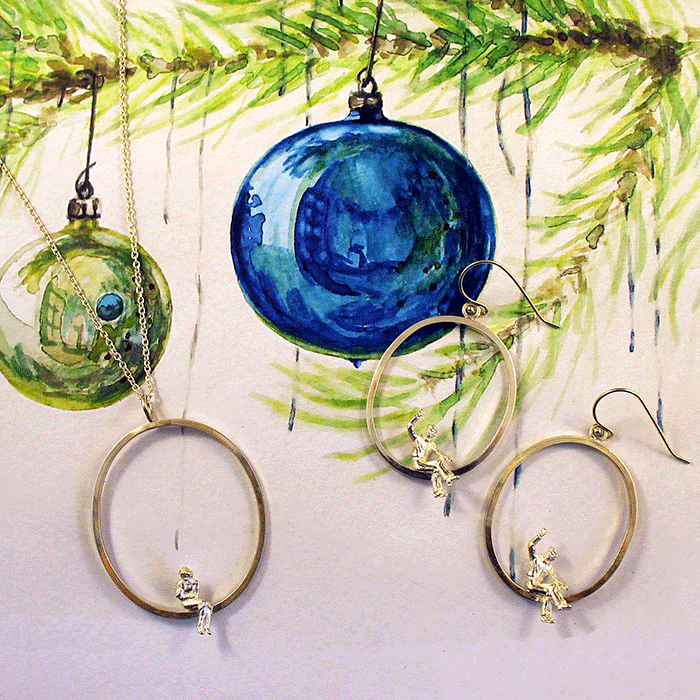 For jewellery that will be a conversation starter, Our Figure Collection features Teardrop Pendants and Earrings as well as Oval shaped Pendants and Earrings with a playful contrast of geometric shapes and small figurines. There are five different figurines to choose from each with their own personality so you can customise your gift to truly express your loved one's inner quirkiness.
The Miniatures Collection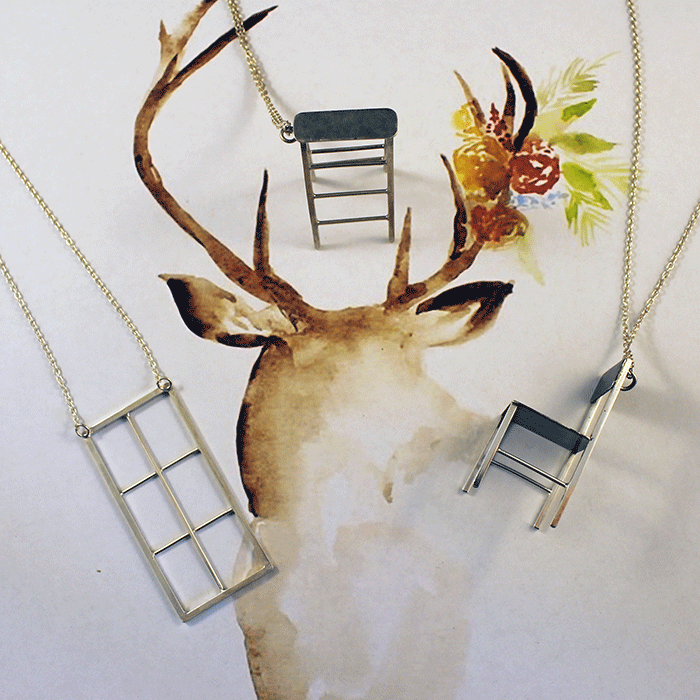 The Miniatures Collection features unique pieces that are both a sculpture and a wearable piece of jewellery. Designed from the image of old school tables and chairs the simple elements and clean lines make is a timeless piece for anyone who is looking for a statement piece of jewellery with a bit of nostalgia. Featured here is the Step Ladder, Chair and Window Pendants.
EARTHY GIFTS
For those who love the outdoors, own a few too many succulents or feel like a bit of a bohemian, you can find a gift true to their green spirit in our Branch and Navajo Collections.
The Branch Collection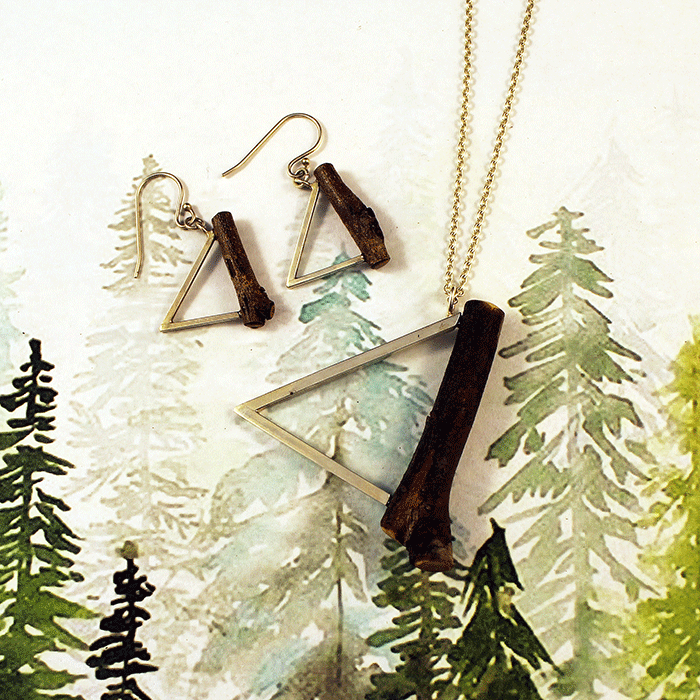 Anyone who loves nature and the outdoors will love our Branch Collection. The Pendant and Earrings use a variety of delicate native Australian branches that vary in colour, shape and size. Each piece of the Branch Collection captures a piece of the Australian Bush that make the perfect gift.
The Navajo Collection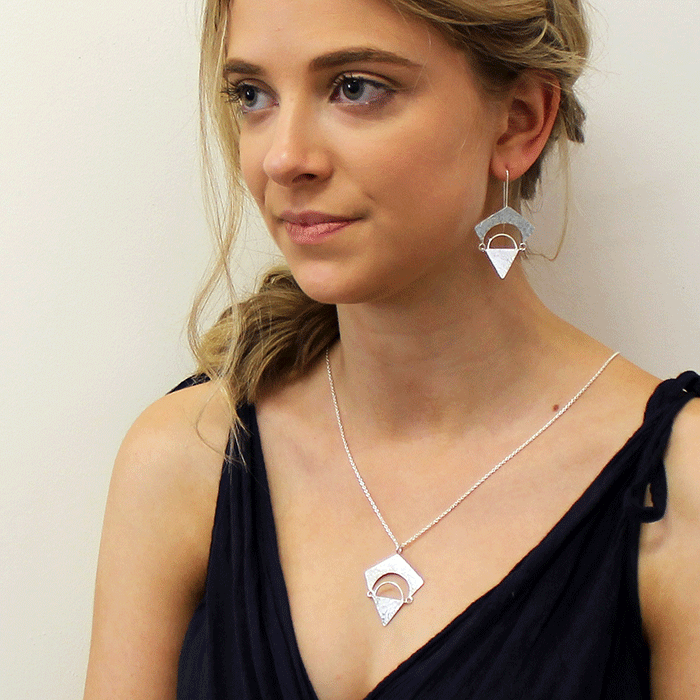 The Navajo Collection features our newest pieces which make a gorgeous gift for a beautifully unique individual. The Navajo Collection features a Diamond or Circle shaped Pendants and Earrings inspired by the art and jewellery of the Native American Navajo tribe. Crafted in the image of the sunsets and mountains of the Southwest American landscape, each piece is unique in shape, texture and movement.
With many more pieces to choose from, continue your search on our SHOP page.