A Silver Circle has been offering contemporary handmade Australian jewellery since 2013. The brand is all about simplicity and elegance for the trendy female who loves to express herself through accessories and fashion. We are loved for our use of sustainable eco-friendly materials and our quick and easy shipping to Australia-wide and select international locations.
Corinne Snare, the brand owner and designer, has been interested in art since childhood and honed her creativity into jewellery during her late teens. She loves to use natural materials and play around with texture to create depth in her delicate jewellery. Working hard from her studio in Sydney's inner west, she is passionate about her brand and expressing this to her customers.
Whether you are shopping for you or are looking for a gift, our elegant range is sure to have something special to fit your needs.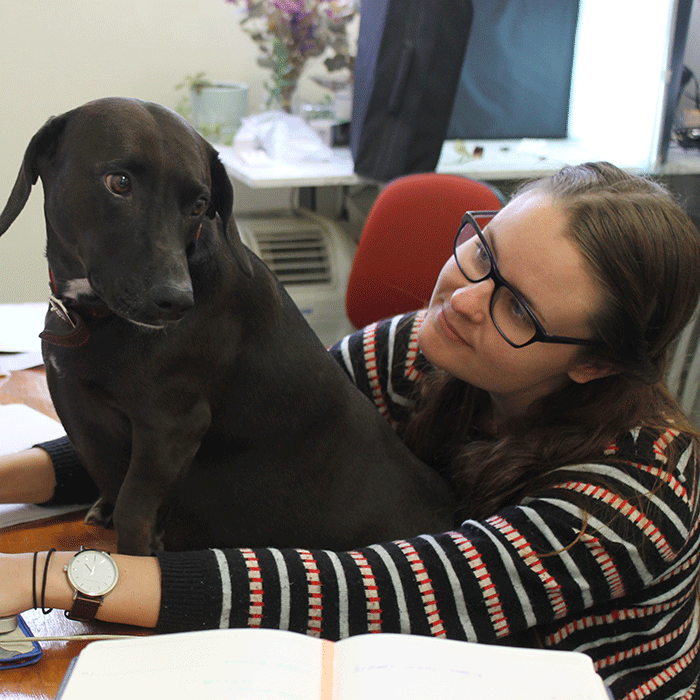 CORINNE
Corinne is the Owner and Designer of A Silver Circle. She works from her studio based in Sydney's inner west where she designs and produces all the jewellery, and creates and maintains the website. She does all of this alongside the other behind the scenes work which is involved with general management of a business. Corinne is an Honours Graduate with a Bachelor of Visual Arts in Jewellery and Object Design. She sees her business as being all about expressing herself and her values through her jewellery. The designs are created to be wearable, rather than appropriated from exhibition pieces which she originally specialised in. When she isn't working hard on her business, Corinne likes to wind down by playing with her housemates dog Charley (pictured) and reading with a cup of tea in her hand. She keeps healthy by doing Yoga and Netball. Not to mention the fact that she can't help herself but find other creative outlets such as her interest in floristry.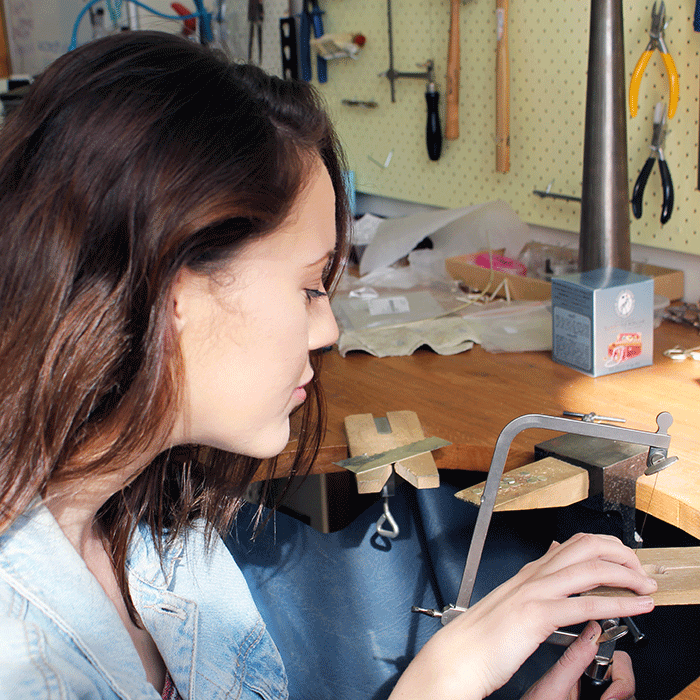 ELLA
Ella is a jewellery intern that thinks 'gentle bullying' is an art form. She has been working with A Silver Circle since 2015 assisting in the production and completion of jewellery pieces, with tasks including soldering, filing, and polishing. Ella also assists in photography and hand modelling. She enjoys working at A Silver Circle because she is constantly honing her craft and learning new skills in jewellery making. Ella has found this job to be quite rewarding as it has taught her the importance of precision and detail when making jewellery.
Ella is currently studying to obtain a Bachelor of Design specialising in object and jewellery. In the future she would like to continue working in a jewellery-based field while combining her love for music with typography and graphics. In her free time, Ella enjoys traveling and attending various music festivals and concerts. Fun fact: she gets her best one-liners from her favourite movie, Shrek!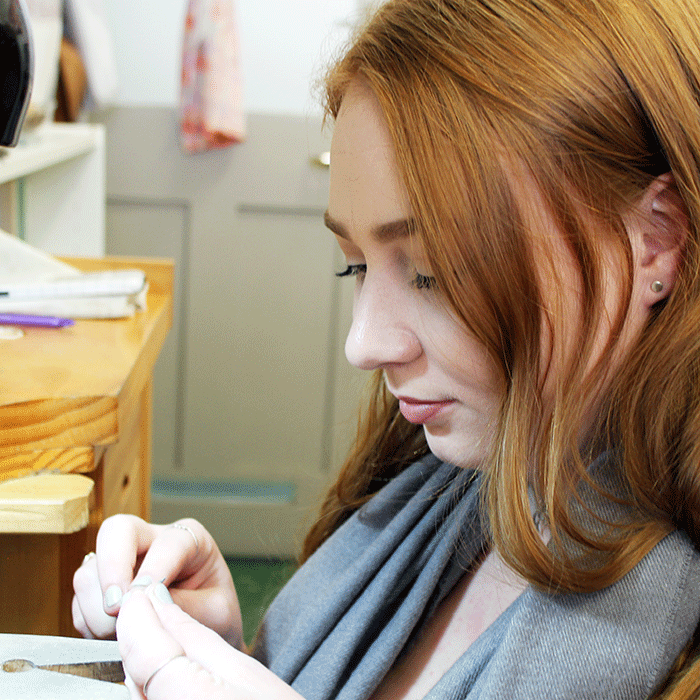 LIV
Liv is an aspiring crazy cat lady who also works as a Jewellery intern and has been with A Silver Circle for one year. Like Ella, Liv's job is all about the production and completion of jewellery pieces. Liv enjoys working at A Silver Circle because she likes the routine and techniques that come with jewellery making. She enjoys being able to work on her jewellery making skills as she too is studying to obtain her Bachelor of Design specialising in graphics and jewellery. Liv has learned a lot from her time at A Silver Circle and has improved immensely in her craft. She really appreciates the feedback given from Corinne.
In the future, Liv would like to own her own business working in graphics or jewellery. In her down time, she enjoys Pilates, traveling and playing with her cats. Liv also spends her time perfecting her lifestyle to take after her spirit animal Dr. Emmett Brown from her favourite movie, Back to the Future!
IN THE STUDIO GALLERY