Whether your fashion sense involves wearing every colour of the rainbow or a more monochromatic palette, all of our pieces are extremely versatile and make a great addition to any style. We love to play with wearing our pieces in different ways so we thought we would share with you some of favourite ways of wearing some of our best selling pieces.
Our Textured Ring is a great way to express your style every single day! Whether you layer it into your existing collection or wear it on it's own, here some of our favourite ways to style them.
The Textured Rings are the perfect feature to your layering ring collection. Mix and match the different shapes and textures from our collection to create a wide band of rings that you can rearrange every day. This is perfect if you are looking for more of a bold and funky look.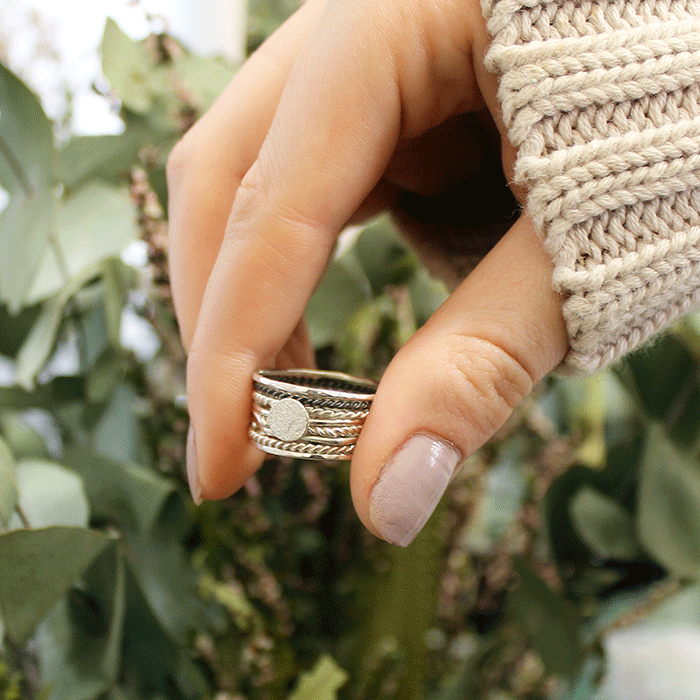 The Textured Ring also looks great on it's own as a simple statement piece that will add elegance and class for those who prefer a more refined classic look.
For a more bohemian styled look, layer a combination of these with some Twisted Rings as midi and regular rings up the hand, to create an interestingly textured look.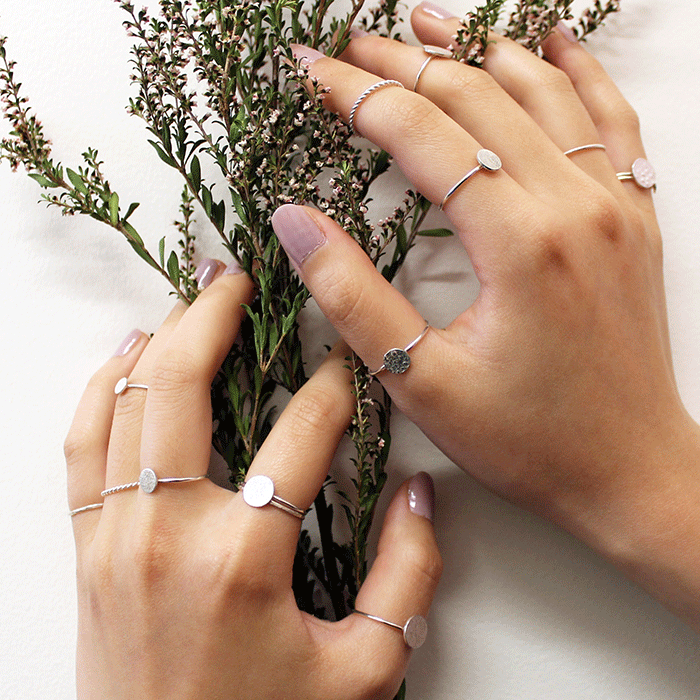 The Curved Bar Necklace offers endless styling options for everyday and special occasions, here are some of our go to looks.
For the creative artsy type of girl the Curved Bar Necklace can be layered with our Stone Bar Necklace and Bar Link Chain to create a unique look.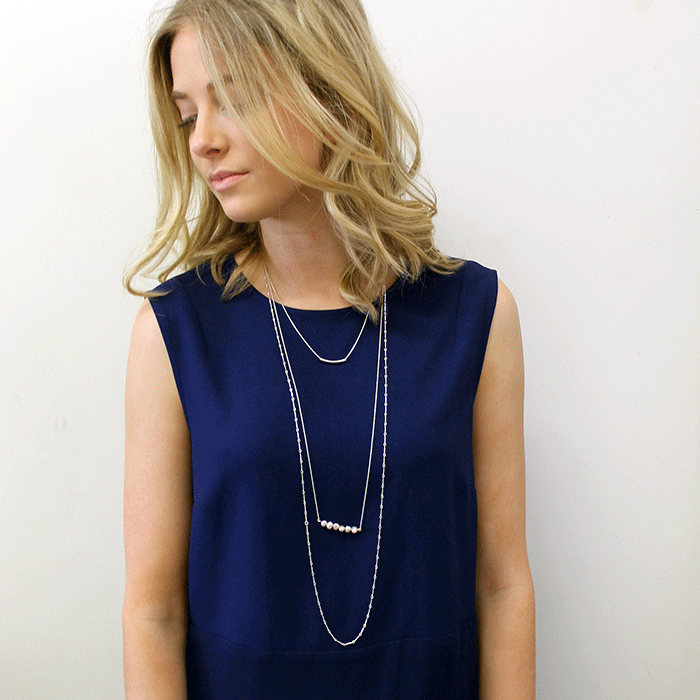 If you're more of a natural, down to earth girl, pair the Curved Bar Necklace with one of our new Navajo necklaces for an earthy, effortless look.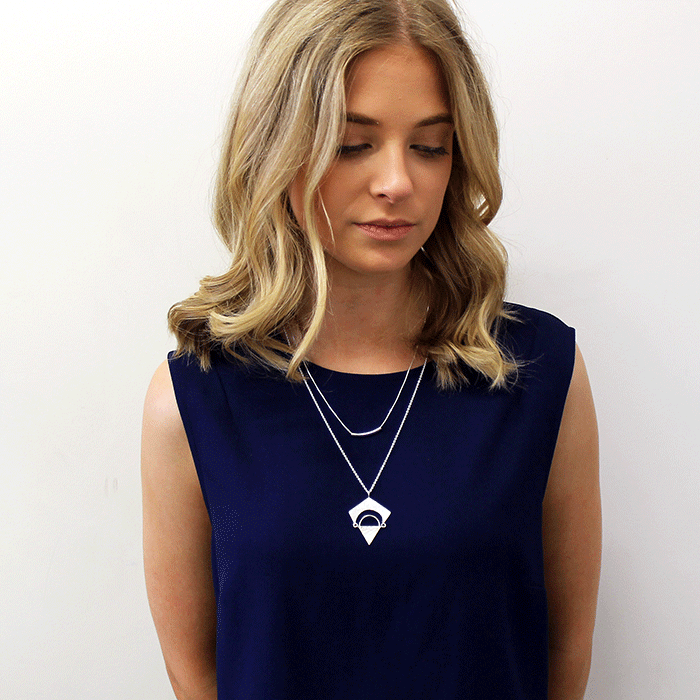 The Curved Bar Necklace also looks great as a stand alone piece for the girl with a simple and chic style.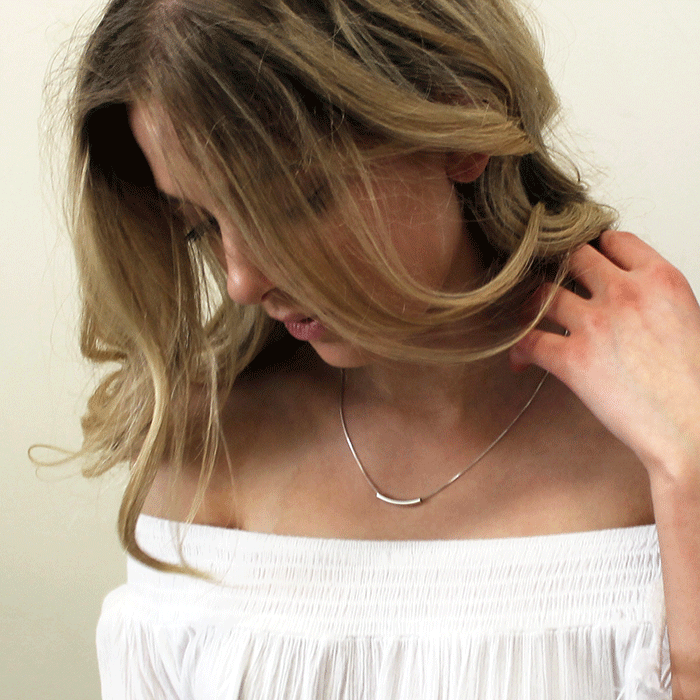 Domed Collection
Our Domed Collection earrings are available in three different lengths to take you from a casual weekend look, to the office and to a great night out!
For those who prefer a more refined simple look the studs in the Domed Collection add elegance that can be worn as a casual everyday piece or dressed up for a special occasion.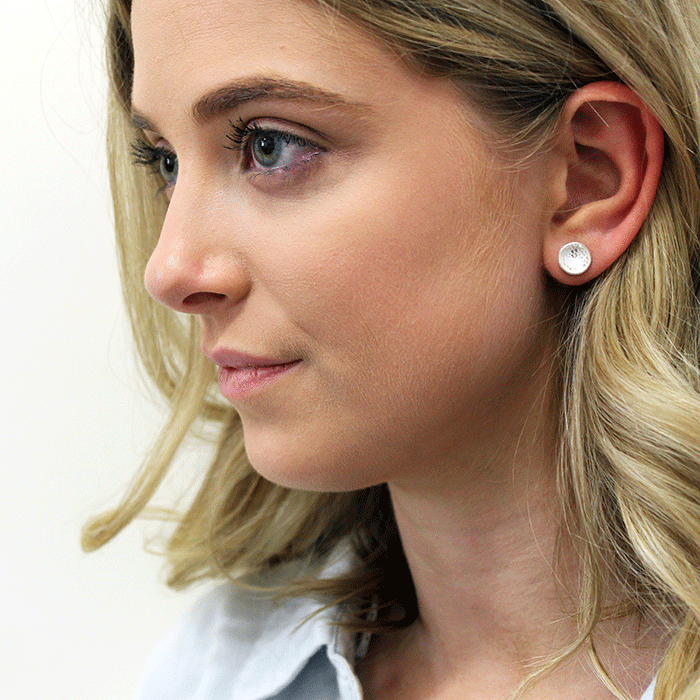 Medium Drop
The Medium Drop are the perfect in between option from the Domed Collection. They are great for creating a sophisticated and subtle look perfect for everyday at work and take you to nice dinner out.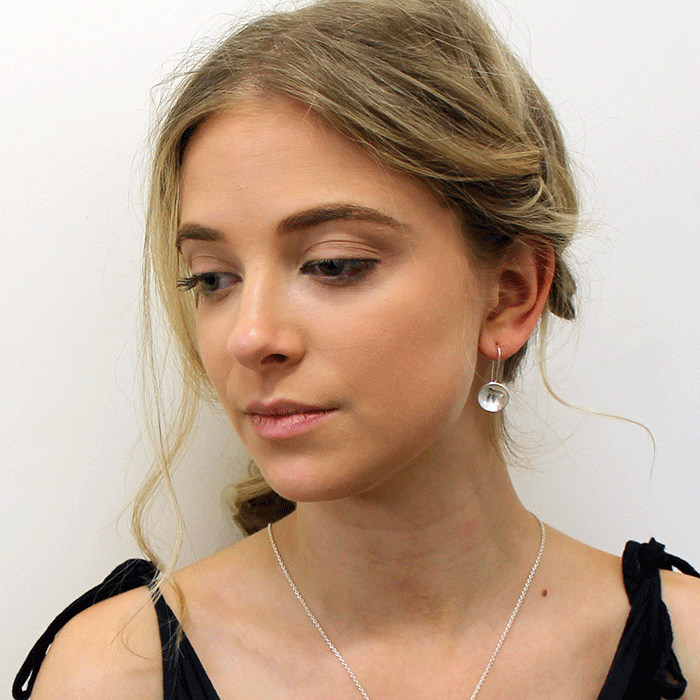 Long Drop
The stunning Domed Patterned Earrings Long create an elegant look exemplifying class and beauty that will make sure you standout at any special occasion.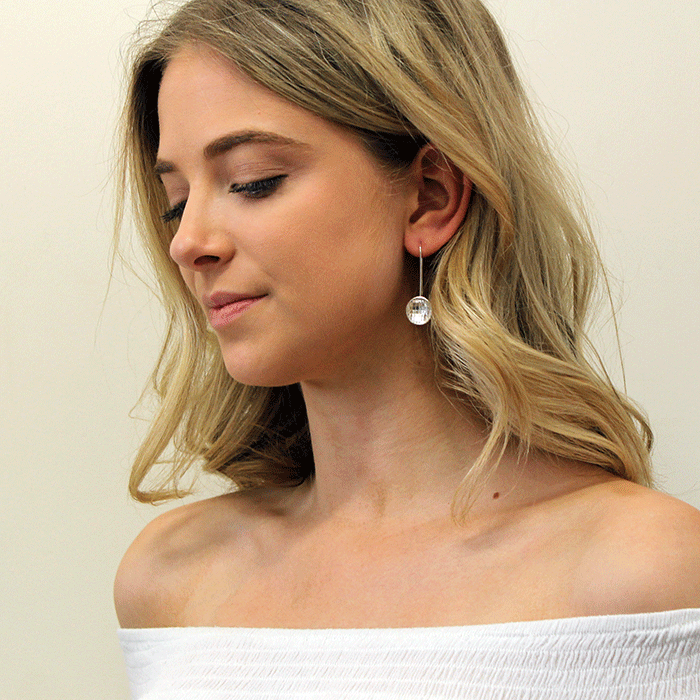 With endless style possibilities, all of our pieces are an investment that will keep on giving.